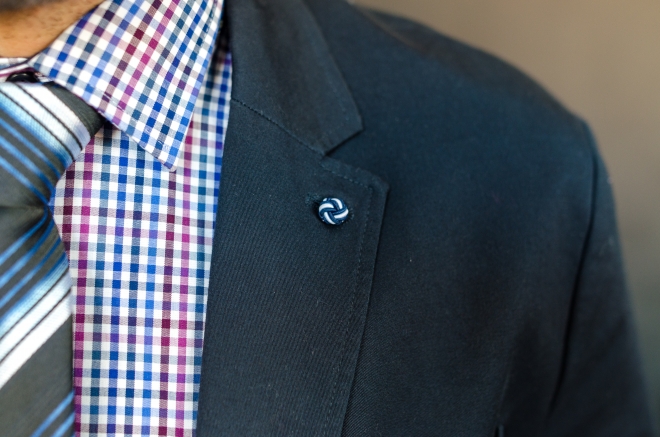 5 Dynamic Ways to Start Building Your Personal Brand
One of the most important aspects of building a business today is building your personal brand with it. Whether you are wanting to build trust, develop relationships, or be a leader in your industry, making a name for yourself is essential. But how do you accomplish this?
If building a personal brand was easy, everyone would do it successfully. However, it takes a lot of work and at the end of the day, your brand is ultimately what people say about you. It's your job to show them what that looks like.

Here are 5 ways to build your personal brand:
1. Start
Stop waiting until you have the perfect camera to post videos, stop over thinking your first blog post, and stop making excuses- just start. The more you practice the better you will get, but until you just start trying, no one will ever hear what you have to say.
2. Be Honest
Don't just be honest with your audience, be honest with yourself. Start by asking five close friends to use three words to describe you to envision how others perceive you. Then, monitor the content people tag you in on social media. Is it funny? Educational? Uplifting? Evaluate why this content makes others think of you.
3. Have Consistency
When developing your brand, you cannot confuse your message. If you are attempting to be inspirational and have a positive message, don't contradict yourself by sharing a negative rant. Stay true to your message by being consistent with what you say, who you surround yourself with, and whose content you share.
4. Share Your Story
The truth is, the prominent people we admire are human beings and we relate to them because they fascinate us, inspire us, and challenge our way of thinking. Leverage the fact that you are a human and share your experiences to do the same for others.
5. Get Out There
One of the most difficult parts of personal branding is finding the courage to get out there and be the center of attention. If you want to have a brand that stands out, you need to stand out. Attend networking events in your industry and share your insights or register yourself to speak at conferences. No one will ever know who you are or what you are doing if you don't get out there and show them.
Building a brand while building a business just isn't something that happens overnight. If you have trouble working all day just to come home and create branding content at night, you are not alone. Get help building your messaging, creating content, and sharing your vision by
reaching out
to the professionals at Marketing Eye today.