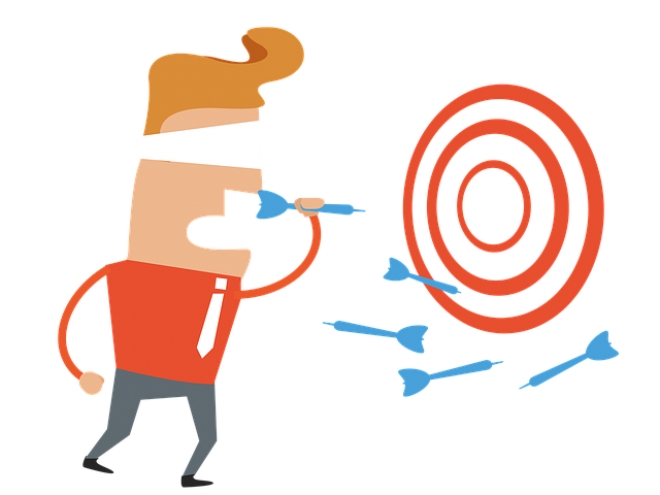 4 Reasons Why Businesses Should Be Surveying Their Target Audience
The problem we often see today is the lack of knowledge businesses have when it comes to knowing their target audience. When asked, 50% of businesses feel that they don't know their target audience. This is a crippling statistic for the fact that one of the most important aspects of having a successful business is knowing, understanding and engaging your target audience. When businesses understand their target audience they save time and money. This is because they are focusing their marketing efforts on someone who is most likely going to buy their product, therefore they are getting the most value out of their budget.
As for the other 50% of businesses who do believe that they understand their target audience, our question to you is: Have you ever actually evaluated or surveyed your target audience? If you answered no, then how are you gaining clear, trustworthy, actionable insights to help inform/assist your decision making process?
Here are 4 reasons why businesses should be conducting surveys:
Know your Target Audience: Just because you "think" your know your audience doesn't mean that you actually know them. You audience should not be who you think they are, but who they tell you they are.





Testimonials: Welcome to the most connected generation ever! Before making purchasing decisions at least

82%

of consumer conduct research online. Having a strong testimonial presence will help stand out above the crowd.





Product Research: The worst thing you could ever do is create a product that no one wants. It's a waste of time and money. Conduct product research first before going all gung ho on something you believe is brilliant, because the sad truth is that others may not see eye to eye.





Customer Service: If you pride yourself on customer service then you may want to routinely check in with your target audience. Simply to make sure that they feel just as strongly as you about your customer service. Nothing is more ignorant than assuming that you have the best service in town and you never even asked your customers.




Sending out a survey will help answer questions you may have about your target audience, testimonials, product research, and customer service. Contrary to popular belief surveys are easy to build and quick to send out. There are multiple sites such as
Survey Monkey
,
Survey Planet
, and
surveygizmo
to name a few. Some of these sites even provide sample questions and templates for those who are in need of a little help.

Don't be discouraged by the unknown. Remember, knowing your target audience inside and out allows you to stay ahead of your competitors.