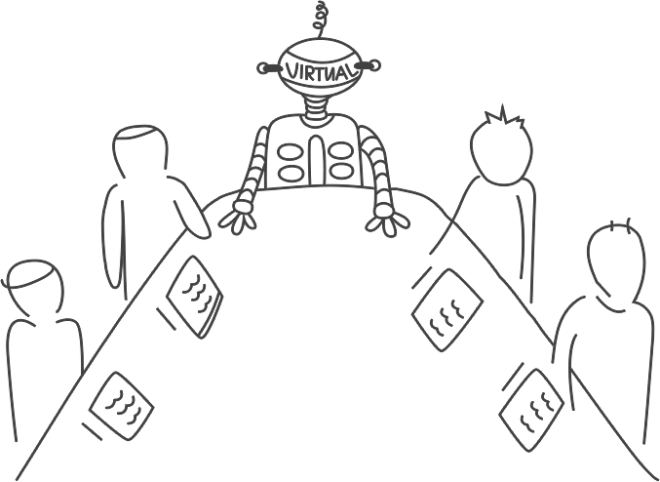 2019 Marketing Strategy Workshops - Atlanta $499
Marketing Eye Atlanta is offering the ultimate marketing strategy workshop and plan developed over a 4-hour workshop with the help of Robotic Marketer. To test Robotic Marketers new technology ensuring that you benefit from deep diving into big data, using artificial intelligence and machine learning, we are offering exclusively to Atlanta based companies the opportunity to participate in a marketing workshop, which will provide you with a completed marketing strategy in your inbox, with a consultant navigating you through the process.


You will be able to ask questions, brainstorm with others and use the world's first automated marketing strategy developer for your 2019 marketing strategy.

The format:

Preparation

We will on-board you through the process sending you an onboarding kit of all the areas of marketing you will need to consider when inputing data into the robot. To ensure you maximise the opportunity, and ensure you put in all the data needed for the Robotic Marketer to write your marketing strategy with key recommendations, this process is essential.

4-Hour supervised workshop

Not only will you have two top-notched marketing managers to help you input the right data into Robotic Marketer, you will also be able to brainstorm, ask questions and discuss best practices. Be prepared to be challenged, engaged with and to think differently. This workshop has never had a score of less than 8/10, so I'm sure you will find this process powerful and thought provoking.

The waiting game

We are still in testing mode, so the platform will push out your marketing strategy in just 31 minutes. However, it will not be in your inbox for 5 days while we proof read your marketing strategy to ensure everything is working smoothly and that the data hasn't been corrupted in any way. This also ensures that you have a 'marketing eye' over your marketing strategy - a bonus!

Feedback

Obviously no company receives a high quality, indepth 40 page marketing strategy for just $499, without a catch. We need your feedback. How can we improve your experience and the output of the marketing strategy. We have already completed more than 200 marketing strategies during the beta phase, but there is still room for improvement. Be part of making Robotic Marketer marketing strategies the best in the business.

Guarantee

We guarantee value for money and great insight into the best ways to marketing in 2019.

Ready to signup? Telephone 404 626 8070 and sign up today. There is only 20 spots available. Don't miss out having the best marketing strategy for 2019.