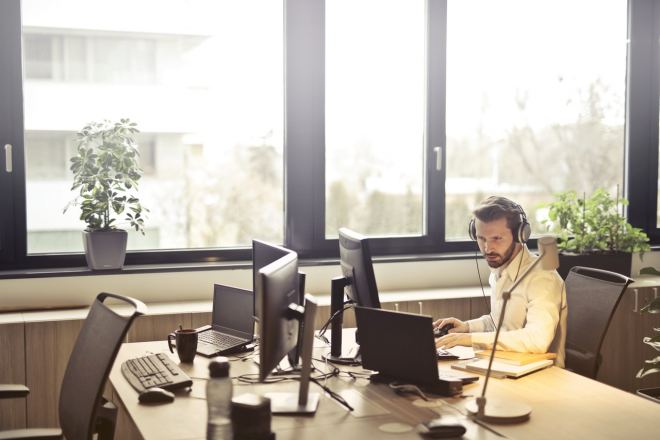 15 Free Tools to Boost Your Marketing in 2019
In the ever-changing world of marketing, it seems there are always new tools, tips, tricks and trends to discover and incorporate into your strategy. There are indeed dozens upon dozens of tools to consider utilizing, and it can become overwhelming to choose, but the list below provides ideas that you can try. And the best part? They're free to use!
Determine the Right Keywords

1. Google Ads Keyword Planner - Search for keywords and phrases related to your products or services to determine the best keyword(s) to target with your ad campaigns.
2. Headline Analyzer - By being more strategic with your headline, you can drive more traffic to your site, and increase click-through rates.
3. Google Trends - Though Google Trends isn't really a keyword tool per se, it can help you spot trends that you might be able to capitalize on.
Choose the Right Topics

4. HubSpot Blog Topic Generator - Need to fill your content calendar or decide on a topic for an upcoming blog post? Type in your keywords and the tool will generate ideas to serve as a jumping off point.
5. Answer the Public - Designed to help marketers identify the questions that people are asking, this tool can serve as the first step in building a relationship with customers.
Conduct Valuable Research

6. Moz Bar - The Google Chrome plugin offered by Moz, one of the most popular keyword research tools available, is particularly well-suited for competitor research.
7. Data Scraper - Download data to support display campaigns and/or outreach with this Google Chrome extension.
Improve your Writing

8. Hemmingway - A couple of the app's essential functions include grading your writing on how it reads, and suggesting new words and ways to break up sentences for increased clarity.
9. Atlas by Quartz - Have you ever been writing a complicated blog post, and you wish you had data to support your points or claims? Atlas might just be the tool you need.
Produce Better Images and Photos

10. Canva - Design custom graphics that you can insert into blog posts, use as ebook covers, or include in your social media.
11. Adobe Spark - In case you haven't noticed, images with text placed on top of them are becoming more and more prominent on social media, and with this user-friendly tool, you can quickly create images and video to share.
Incorporate Video Into Your Strategy

12. Wistia Soapbox - Record video and your screen simultaneously with this Google Chrome app that is ideal for sales demos, training videos, or presentations where you want a split screen video.
Ensure your Content is Hitting the Mark

13. Google Analytics - If you want to know how your content is performing, you should always start by going to the source. When it comes to content, Google is THE source that you should always begin with.
Schedule Social Media Posts

14. Buffer - Schedule social media content and manage all of your accounts under one roof.
Show Off Your Marketing Smarts

15. Marketing Dictionary - Learn the meaning of common (and uncommon) phrases with this comprehensive one-stop resource.
Whether you're a marketer who's trying to wear multiple hats, or seeking ways to do more with less, these free tools will help you up your marketing game. Not to mention, they can be entertaining to experiment with.