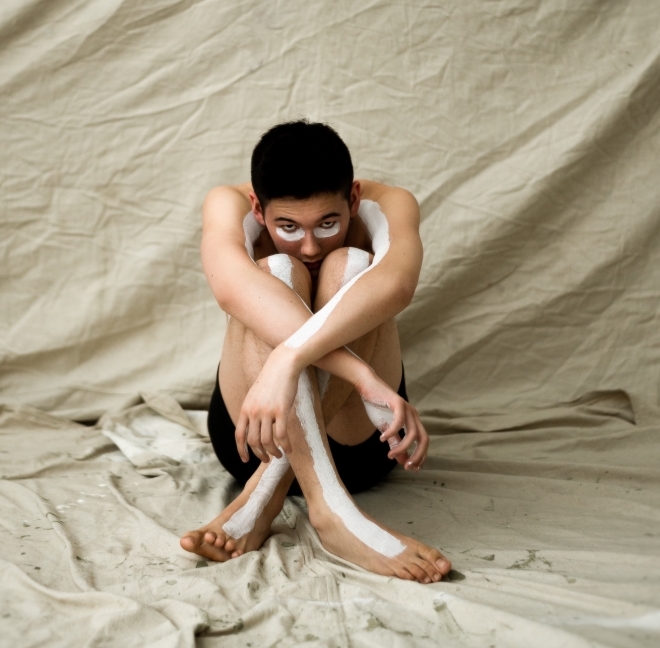 10 Ways to Revitalize Your Marketing Team
Like any company, Marketing Eye Atlanta realizes that we need to reinvent ourselves to keep things interesting. While many of us like routine, it's when this is turned upside down that we really put in our best performance. Just a few tweaks here and there, and all of a sudden you see things so much differently than before.
Most companies go through periods in which their business enters a rut that results in stale ideas. It may have nothing to do with your product or service, and everything to do with your people. Inherently, we may all like to feel secure in our roles, but it's the unknown that can sometimes take us to where we really want to be.
Here are 10 ways that you can take your business to the next level through your people:
1. INCORPORATE YOUR TEAM
Without buy-in, you are fighting a losing battle. Your team needs to feel that they have control of their work/life destiny. By empowering them to participate in 'owning' the direction of the business and the people within, they will feel as though they are responsible for outcomes. Simply ask your team what they want and how that fits into the bigger picture.
2. DEVELOP AN INTERNAL MARKETING STRATEGY
So many companies don't realize that as powerful as your external marketing strategy may be, it's your internal strategy that really determines how successful your business is. Each year we sit down as a team at Marketing Eye and develop a marketing strategy for our people. What's our team mission? What is our vision? What type of culture do we want to have? How are we communicating? What training and development programs do we have in place? How are we 'listening' to our people? Taking the time to develop your people is crucial to the flow of creativity and good work you know they are capable of. People are excited when they can learn new things and grow.
3. COMMUNICATE ON MEDIUMS OF YOUR EMPLOYEES CHOICE
Our team likes to be on Whatsapp and Skype, so they have a number of different groups set up to communicate with each freely. This is not monitored by management, but it is checked by peers and people are held accountable. They joke around and tell stories, as well as asking relevant questions of each other. It's incredibly powerful in uniting the team all over the world.
4. TALK, TALK, TALK
While I may not be in the States full-time, I understand the importance of engaging with my team on a regular basis. My team say that I have "energy" and they like the fact that I joke around. This is not possible in all organizations but it certainly is necessary for a company that is creative and free thinking. I ask people often about their lives outside of work and what makes them happy. It's in these moments that I get to know them and they get to know me.
5. DON'T BE AFRAID TO SHOW LOVE
While I am not necessarily saying that you should love all your staff... I am saying that you should show your team that you have the capacity to love something. In my case, it is my dog, and they all can see that my love for my dog is unwavering. I will drop any meeting if my dog is sick or needs my attention. Sometimes they think this is mad, but mostly they think that I love my dog more than anything and that same compassion is utilized in other parts of my life.
6. ENCOURAGE PEOPLE TO HAVE FUN
When you have a bunch of marketing consultants, creatives and marketing strategy professionals on your team, they can often get side-swiped by a truckload of work. When everyone is being too serious, I often go into the open plan office and start dancing or making jokes. It breaks the ice and relieves their stress levels instantly. When I am not there (which is often) I encourage others to step up and do the same. In the Atlanta office for example, the team has open brainstorming sessions to break the cycle of work and get the creative juices flowing.
7. CREATE AN UNDERSTANDING CULTURE
Someone had just broken up with their long-term girlfriend, so we cut him some slack while he comes to terms with the change. That is the norm. If someone is having an off day, as everyone does from time to time, we buy them coffee or their favorite treat. It's the little things that make the most difference in company culture.
8. THROW PERFECTION OUT THE DOOR
No one is perfect. Let me repeat that... no one is perfect. So get over trying to be perfect or expecting your team or company to be perfect. Humans are not robots. They will make mistakes. And that is ok, as long as they learn from mistakes then that is all that matters. Put a "Fail Fast" system in place - and it will change your culture overnight. As marketers, we are always growing and learning, and there is no better way to do this than learn from mistakes.
9. BOND AS A TEAM
It used to be long lunches and now it's more like rock climbing or abseiling off a cliff - but whatever it is for your company, mix it up and do it often. Make sure your team bonds and each member appreciates the other's point of view and personality.
10. TEACH YOUR TEAM TO LOVE THE FEELING OF WINNING
Who doesn't love to win? How great does winning feel? When a marketing consultant wins a new account or scores a happy client through developing a marketing strategy that has achieved great results, they lift. Actually, everyone lifts. The feeling of winning cannot be replaced but needs to be remembered in order to desire that feeling again. Make sure you savor the winning moments and remind people of just how good it felt.
Contact us online, or call 404-626-8070 to talk to a Marketing Manager about your 2019 marketing strategy.