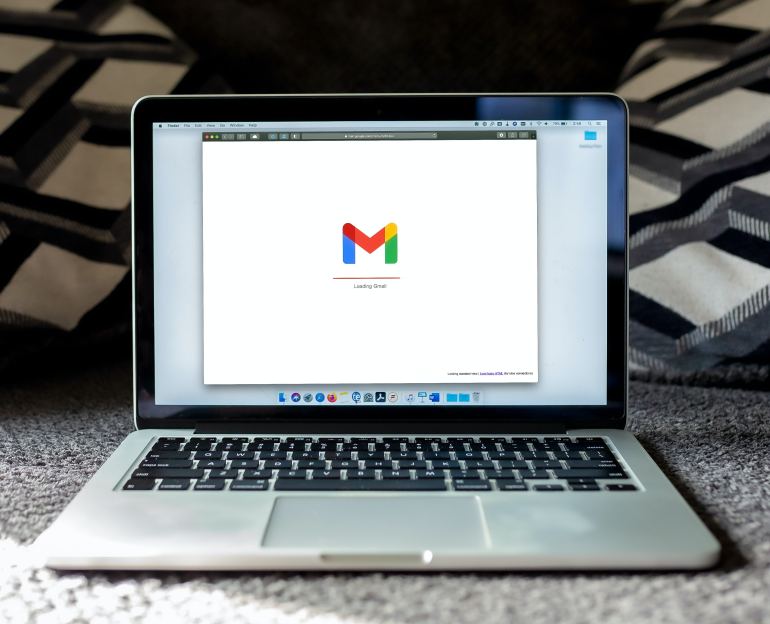 10 Tips to Boost Your EDM Open Rate
Email marketing campaigns can be one of the most effective strategies available to marketers. However, if your marketing emails are left unopened in the inboxes of your recipients then they aren't doing anything to help your business. By utilizing proper email marketing techniques and practices, you can increase the chance people will open your emails and therefore see your message and possibly click on and engage with the product you are marketing.
Open rate is calculated as a percentage, take the number of emails that were opened and divide it by the total number of emails sent, then multiply by 100. Effective email marketing campaigns rely on email list management, timing, personalization, and much more to achieve high open rates. You can increase your email open rates by following the advice below.

1. Keep your email list up to date
You should make sure that you are only sending your campaigns to people that want to see it. If someone unsubscribes from your emails, or if certain email addresses regularly bounce back, then you should remove them from your list. Sending messages to people that are never going to even receive the email, let alone open it, is a good way to get caught up in a spam filter and have your messages hidden from the people that might want to see them.

2. Segment your email list
Once you have your list up to date you should break it up into segments. Group people by past purchases, purchasing behavior, or interests. This allows for emails targeted at specific customers that are relevant to them only. If a similar or complimentary item to something that a customer bought goes on sale, you can email them information about the discount. This kind of email isn't relevant to your entire email list, so it's not worth sending to people that won't engage with it but it will have a high chance of cutting through to the people that are interested in it.

3. Avoid spam filters
We mentioned earlier that if you regularly send emails that bounce back you might find your emails end up in your customers spam folders. This will dramatically lower open rates as most people just ignore or delete this folder without thinking. Some other factors that could get you caught in a spam filter are using a bad IP address, using bad domains, using deceptive 'clickbait' subject lines, or using too many spam filter keywords. Making sure all recipients have opted in and have an easy way of opting out is a good way to avoid being sent to spam, so make sure you follow those practices.

4. Follow opt-in and opt-out practices
Having proper practices in place for customers to opt in and out of email messages isn't just the nice thing to do, it's the law in certain places. Since the European Union enacted the General Data Protection Regulation (or GDPR) in 2018, it has been illegal to send marketing emails to people in the EU without proof that they gave you consent to do so. Many countries and regions have implemented similar laws based on the EU's laws.
You might think that sending your email marketing campaigns to as many people as possible is the best way to get your message out there, but it doesn't help your open rate. Remember that open rate is a percentage, so you only want to send your messages to people that you think will open it.

5. Subject line optimization
When your email lands in the inboxes of those on your email list, there are two main pieces of information they will see: the 'from' field and the subject line. By crafting an engaging subject line, you can increase the chances people connect with the email and want to open it. Keep your subject line short where possible so it doesn't get cut off by the character limit and use language that creates intrigue or excitement. Numbers are also very attention grabbing, so use them where relevant.

6. Personalize the message
People are more likely to feel valued if you personalize the emails you send them for each recipient. Using the same generic language for every email regardless of who receives it makes your message feel robotic and lifeless. Email marketing services like Mailchimp allow you to add a customer's first name to the subject line and in the greeting at the start of the email.

7. Don't write too formally
You can use your email marketing to show some of your business' personality. Don't feel the need to write the same way you would a work email to your boss. Ask questions, keep the tone light, and use humor where appropriate. You should also avoid using 'noreply' or similar terms in the from field. Have the message sent from an email containing the name of the employee who will reply to them if there are any questions. A message from This email address is being protected from spambots. You need JavaScript enabled to view it. is more likely to get opened then the same message from This email address is being protected from spambots. You need JavaScript enabled to view it..

8. Welcome emails
The users that are new to your email list are the ones that are most likely to open your emails. You should use this to your advantage and send emails to new sign ups that welcome them and encourage them to visit your website. This makes them feel valued as a customer and can lead to long term engagement for the brand.

9. Send emails at the right time
Sending emails at optimal times will increase the chances of them being opened. This will likely take some experimentation as you try different times and days until you find one that works for you. You may find that certain types of customers may be more likely to open emails at certain times, so send them out to each demographic at the times that suits them the best.

10. Proofread your emails
Go over your emails and double check for any mistakes. Spelling and grammar errors will make your company look unprofessional and will increase unsubscribe rates and decrease open rates in the future. You should also use this to double check the information in the email. Ensure that it is all true and up to date and adjust anything that needs changing.
Email marketing campaigns are important aspects of any marketing strategy, so you should be working to make sure that as many people open them as possible. With a basic understanding of email marketing practices, you can increase your open rates and improve your return on investment. Managing your email list, carefully curating the content of your campaign, personalizing your messages for each customer, and other various techniques you can succeed in your email marketing goals.