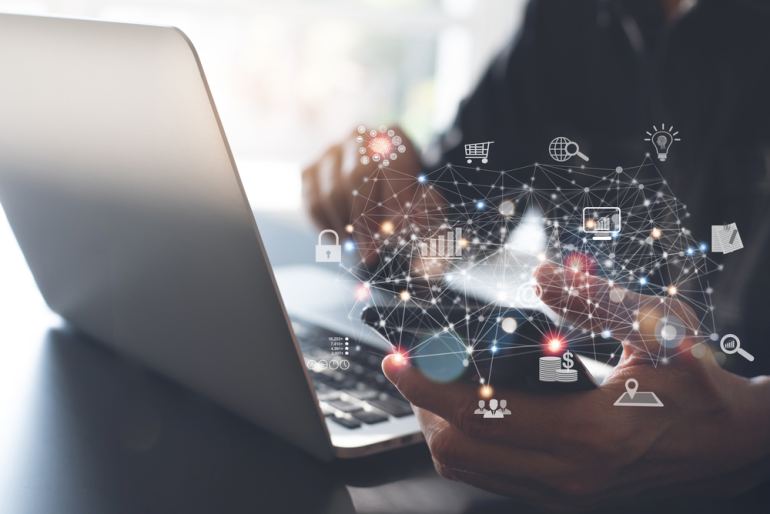 10 Reasons why digital transformation is business critical
Digital transformation is how a company integrates digital technologies into all business areas, fundamentally changing how it delivers services or products to customers. Living in the digital era, companies utilize innovative digital technologies to make cultural and operational changes to cater to changing customer needs.
Learning from practical examples, here are ten reasons why digital transformation is business critical.
Increase revenue
Emerging technologies such as cloud services can save time and increase efficiency in all business processes. For example, implementing digital technologies such as artificial intelligence can allow employees to focus on tasks and problem-solving that requires creativity. Likewise, machine learning data analysis can provide insights to achieve your business goals faster.
Improve resilience
The 2019 global pandemic has stricken many industries. Most companies that entirely relied on physical store retailing did not survive till the last. The pandemic has reminded us that the resilience of companies in a difficult time is of great significance. During the pandemic, IKEA made a game-changing decision. This furniture giant initiated an intelligent home project that used Augmented Reality to facilitate you to choose furniture and have a virtual view of your ideally finished home before purchase. IKEA has made creative solutions to handle the difficulties in the unexcepted situation, which ensures IKEA bounces back soon after the pandemic.
Improve agility
As a result of digital transformation, businesses have become more agile. With the help of technology, companies can immediately detect subtle changes in the industry, improving performance and implementing continuous improvement. This allows for faster innovation and adaptation and the growth of avenues.
Increase competitiveness
If you want to share the market, you need to compete with others, or your business will face the threat of fading away. According to Forbes, most digital transformations are driven by increased competitive pressure and new regulatory standards in a particular industry. 70% of companies either have a digital transformation strategy or are working on one. Compared with 10% of early-stage digital companies, 71% of maturely digitized companies believe they can attract new talents based on their database. As a result, digitization will increase the competitiveness of your business.
Improve the delivery system
Since most companies must provide customers with shipping and delivery services, logistic management will be the primary concern. However, if you have a mature digitized system, tracking orders and delivery processes will no longer be a problem. For instance, Domino's first digital initiation in 2008 enabled its customers to track their pizza orders, and they keep digitizing yearly, bringing them approximately 11% income growth each year.
Minimize cost
Investments in digital technology can significantly reduce ongoing operating costs. It can optimize existing business processes and reduce costs, such as equipment maintenance, logistics, and delivery; energy consumption; HR spending; customer support spending. Digital transformation can help you save money by eliminating or replacing specific resource-intensive workflows, reducing the cost of expensive infrastructure and equipment with managed services and cloud computing, and automating tasks using intelligent sensors, smart devices, and machine learning.
Make distance no longer a problem.
It is suggested that digitization can help solve the problem of remote onboarding and training, improve employee productivity, making distance no longer a problem. For example, in 2014, when Satya Nadella became the CEO of Microsoft, he led the company to start a digital transformation, doing its business based on a Cloud-networking system. As a result, Microsoft implemented the shift from remote teamwork and sales training programs to open trade in a world of remote everything.
Better resource management
Your company can unify information and services into one business solution through digital transformation. Instead of having disparate software and databases, it centralizes all the assets of a business in one place. Digital transformation has an impact on every aspect of the company and has the potential to foster process innovation and efficiency across departments.
Reinvent customer experience
Customers in the post-pandemic era expect stable service across multiple channels. They also need websites and communication systems that are simple and easy to use on mobile devices. Some digital transformations may directly impact customer experience. For example, you can help customers track and fulfill orders faster by employing intelligent sensor technology, interacting with customers in real-time through artificial intelligence, and improving customer support and service using automation.
Lower operational risks
Digitization allows companies to keep their daily operations on track, and this transparency can lower operational risks like breakdowns. Technology can be applied with versitality to help your team understand where goes wrong. In addition, you can get essential information about your customers and your business through data collection and analysis.
In conclusion, companies must embrace a digital transformation strategy if they want to continue to make a position in the market. The full use of the advantages of a digital transformation program may bring your company benefits like productivity, better customer service, and lower operating costs.

Image Source: Shutterstock_1922805239