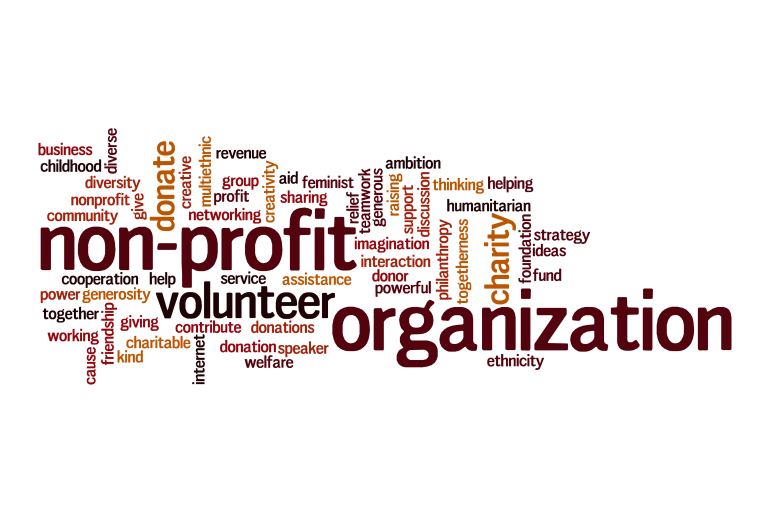 Marketing for A Good Cause: 5 Strategies for Non-profits
Non-profit businesses tend to be hit with the biggest obstacle in the digital marketing industry, having little to no money. The way that they operate is through raising awareness for their causes without spending much money can seem formidable in a world that is full of businesses that are optimising their digital exposure that are financially equipped.
Even though these challenges are quite strenuous, non-profit organisations are quite passionate and driven by the causes they support that feel much bigger than themselves.
Marketing in an over-populated digital world isn't easy, but we will be going over five marketing strategies to help non-profits build exposure.

1. Develop Emotions Through Videos
For starters, it is said that 90% of information transmitted to the brain is visual, and visuals are processed 60,000 times faster in the brain than text.
As a non-profit, these organisations will have a clear understanding of the importance of what they are supporting. However – for others to understand it, it must be articulated in a manner of significance.
Being able to stimulate the viewer's emotions, changes a consumer's decision-making process which is extremely vital in these circumstances.
Developing reactions through videos is an emotional marketing strategy that captures advertising efforts. That said – it will deliberately attempt to convey powerful messages which tap into human emotions, forcing a personal connection with its audience.
Think of World Vision – for example, the campaign of South Africa, which focused on helping the most vulnerable children, in the most difficult of places. Thus, how they were able to connect with their viewers on how every donation counts. Those emotional connection can eventually help transform a viewer into a paying customer.
2. Allocating Small Budgets to Promote Your Best Content on Social Media Pages
Although non-profit organisations raise awareness without spending any money, "Unless you have a really large following, thousands of advocates sharing your content and maybe a couple of other organizations pitching in to spread the word, you probably won't make a dent in the social space" – as stated by Huffington Post.

It is important to use your budget wisely and frankly speaking; social advertising doesn't require a substantial amount of money to create meaningful campaigns that increase the organisation's exposure and engagement.
Through these campaigns, the use of analytics will help determine what social media platforms work, what type of audiences are engaged and even where the budgets for the social platforms need adjusting. It is all in your control, it's all free and is all based on real-time tracking.
Routinely checking your ads and seeing how you can enhance your campaign to increase engagement will lead you to the results that you aspire to.

3. Add a "Donate Now" Button on Social Media Pages
With Facebook's announcement of all non-profit organisations having the ability to place a "Donate Now" button on their organisation's Facebook page, there's no reason why you wouldn't want to do so.
Having the ability to add what's called a "Call-To-Action" button, will redirect the user to the website's donation page. This gives the organisation to have full control over the donation process and awareness of who has donated.
With this button as a call-to-action right in front of your audience, this button promotes immediate action at the right place, at the right time.

4. Organising Competitions
Organising competitions is always a great way to encourage interest in your fundraising. This can be anything from board games such as chess to a more physical competition like a soccer tournament, a volleyball tournament, and much more.
The main aim of this is to give a fun and happy atmosphere where everyone is relaxing and enjoying the fundraiser. Through these competitions, it can be a charitable benefit to earn money through contestants' and spectators' entrance fees.
Not only does it promote the cause, but also it promotes interest in why your organisation is doing what they do.
5. Enlisting a Local Celebrity or Influencer
Celebrities and influencers are a strategy where it helps draw the viewers immediately through the subject of impact, an impact that they have experienced or have witnessed.
This will also help differentiate your brand from competitors which oftentimes will improve ad recall, make consumers remember your advertisements, and that your organisation is connected to their favourite celebrity or influencer.
Hiring a local celebrity or social media influencer can result in substantial donations with little to no money spent.

Although the fact that having limited budgets means limiting your potential to grow your non-profit organisation.
These affordable marketing strategies will help you promote your organisation and take the load off your team and volunteers' backs, differentiating you from your competitors and helping you in changing the world faster.
Strengthen your marketing and promote your cause.


Image Source: Shutterstock (1725905824)