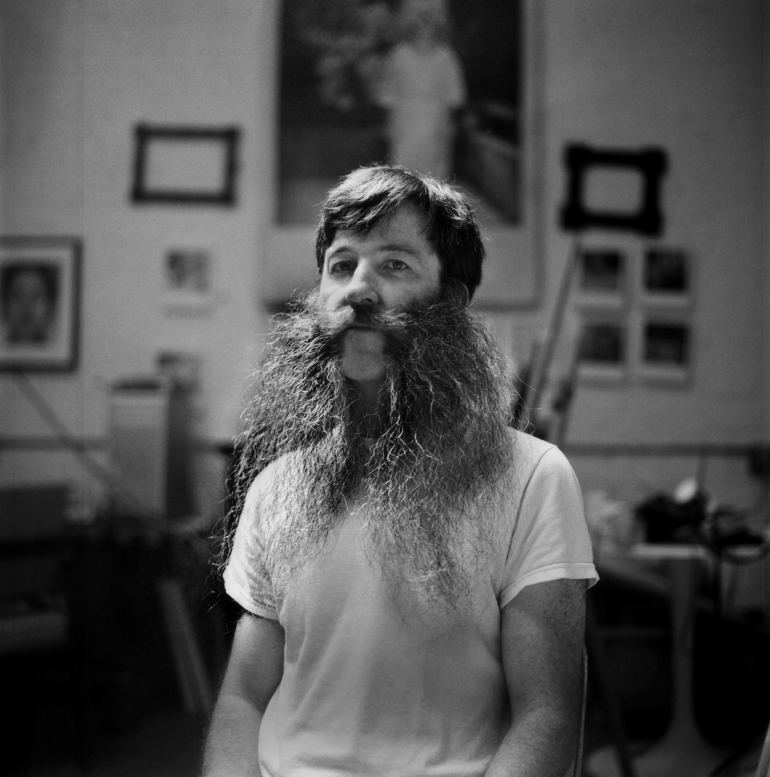 Will your new beard effect your ability to get that dream job?
The past 18 months has been a blur for many of us, particularly if we have been working from home. Waking up each morning, brushing our teeth and hopping on a Zoom call usually takes us up until lunch. Then after a quick Netflix show and a few more Zoom meetings, it's time to try our skills in the kitchen.

There have been many things that people have taken up since COVID hit. Learning to cook, creating your very own vegetable patch, DIY cocktail classes and working on that side hustle - has filled in the hours that we may have once spent going to work and having a few drinks at the local bar with friends.
But that's all about to change. The benefits have gone away and companies are making some hard decisions about their companies and the types of teams that will be their new brand 'norm'. As job boards start to fill up and people are searching for their next career move, there are a few things that everyone should remember.
Facial hair that looks like you just came out of the jungle after a few years may not get you the marketing consulting job you were hoping for. Well-groomed individuals will benefit from unconscious bias - every single time. Whether you think it is cool or the new you, is irrelevant to your future employer - especially if you are client facing and not working at a surf shop. If the facial hair must stay, clean it up. You are still going to a job interview, not your mates house to sink down a few kegs.
Singlets have to go. Many companies are still doing recruitment via Zoom or Microsoft Teams, so your potential interviewer is seeing your shoulders up. When in person, a tank top may not look so dramatic but on a Zoom call, you can look quite naked and underdressed. Cover your shoulders for job interviews so that you look like you made an effort.
Brush your hair. It's true, many marketers are forgetting to brush their hair before they hop on a conference call. It's very important to put the effort in on every job interview you attend. This is much your brand as a potential career move.
Lose the lingo. Slang is not professional - period.
The camera has to go on during a job interview. While the benefit of an inperson job interview may not be a priority right now for businesses, being able to see their candidates via video is the closest that they will get to see you. It's not to see if you are goodlooking or not. In fact, that is the last thing on anyone's mind that is not hiring for Hooters or the Vegas Strip. What job interviewers are looking for is your body language. So, don't be shocked when the interviewer asks if you can turn your camera on.
Don't use the video feature on your computer as an excuse to not turn on your video. Ensure that you have downloaded the application, checked your audio and video prior to starting and know where your settings buttons are in case something does go wrong and you have to click the button again or restart your computer. This is 2021 - as a marketer, you should know what to do.
Eating is not an option. Don't eat while on camera. You can have a glass of water (not wine, not a cocktail and not a beer).
Don't take gummies before your job interview to calm your nerves. If you think no-one will notice - they will.
Have the basic questions answers in your head:

Tell me about yourself
What positions have you held in the past that bring you skills that can be utilized in this role
Why did you leave your last position?
You've changed around positions a lot over the past few years, can you talk me through that?
What are your strengths?
What are your weaknesses?
Can you talk us through an example of you doing xyz in your previous role?
What skills can you bring to this role?
How can we help you be more successful?
What are your salary expectations?

With salary expectations, if you say "I would like to get $100k per year" and the position is advertised for $65k, then don't be surprised if they say that the position is not paying that particular remuneration package. Also, definitely do not say that you would like $100k but will take $60k. It looks dodgy!
Job interviews can be daunting but employers mostly know that it's important for them to make you feel comfortable. Every interaction with a third party needs to be a good brand experience, so most businesses are focused on ensuring that they ask good questions but at the same time allow you to be yourself and share insights into your work history and skill base.
In marketing firms, there is a lot of flexibility. Most agencies feel the need to be different and to employ people that are truly representative of their clients audience. Ensuring that you take the time to get to know the company prior to saying yes to a position is very important to making a good next move and may ensure that you are not in the same position a month or two from when you decided to take on the role.
Credit: Unsplash.com - Keren Fedida