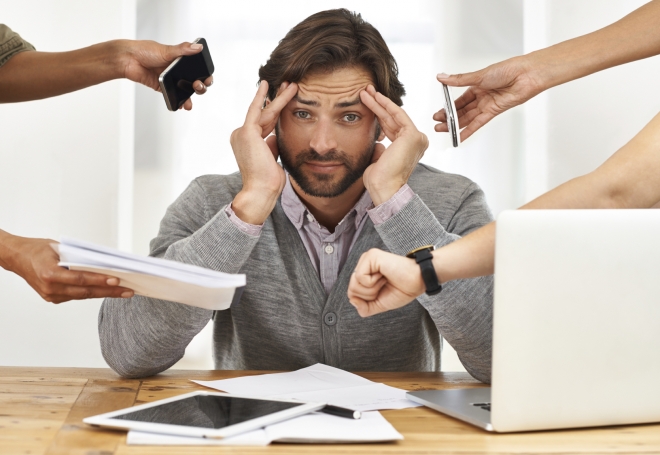 Why John Doe Failed at Sales AND Marketing
Written by Justin Hackney
So, a young guy applies to be the Director of Sales and Marketing for a fast growing startup in the Fintech space. His name is John Doe. He had experience as a sales manager and he wants to test the waters in the fast-moving environment of the startup life. He's a natural born salesman. He's very charismatic and outgoing and seems to just say "yes" to every opportunity he comes across. So, John doesn't think twice when taking on new challenges. He applies to that job with the prospects of huge earning potential and a great learning experience. When he gets called in for his interview, the entire team loves his energy. The hiring manager pretty much makes up their mind the minute he leaves that they'll offer him the position.


An email is sent the next day that reads:
"Hey John, we would love to extend you an offer to join us as the VP of Sales and Marketing. Could you come in sometime this week to discuss details"?
Now John is even more excited than before. He comes in that week and sits down with the CEO and discusses the company's expectations:
1.
Cold calling
2.
Cold emails
3.
Prospecting
4.
Social media management
5.
Business Outreach
6.
Meetings
7.
Writing proposals
8.
Blogs
9.
SEO
10.
Industry trade shows
And the list goes on…
John looks at the list with naivety. He says, "Oh yea boss this is too easy", overtook by his emotions of starting a new chapter in his life.
A week later he comes into work for his first day on the job. He looks around his new desk, pops open his laptop, and starts to update his LinkedIn profile.
It's real now!
He spends the next three hours prospecting online, building a list of contacts to reach out to. He takes his lunch at his desk so he can start building out his cadence. The rest of his day is spent cold calling and emailing.
He quickly realizes that outbound took up his entire day. Later on in the week he starts to schedule meeting after meeting, which is eating into his cold calls. But those meetings are paying off, so he keeps up the pace. He's staying later and later just to fit everything he needs into one day. He's set his goals to achieve quota by his first month and he's on track to completely crushing it.
But he gets an email from the CEO and it asked him to start building out a greater social media presence…
John scans over some tools to help him manage his posts on social media and gets to work. He spends all night writing out tweets, designing engaging pics, and scouring the news for relevant articles. The next day he spends a few hours making sure all the company's social media profiles are up and running and schedules his posts for the week. He doesn't even take a lunch now because he has no time. He works straight through, prospecting for new contacts. As the day is winding down the CEO sends him another email:
"Hey John, one more thing. Make sure we are keeping up on the blog. I want to make sure we get on the first page of Google for those keywords we spoke about."
John, for the first time, starts to doubt whether or not he can do both Sales and Marketing….
The rest of the story doesn't end well for John or for the company he was with. The fact of the matter is that sales and marketing are two completely different things. And that doesn't mean that one is better than the other. It's all in context to the size of a company, industry, leadership etc.
My advice is to hire someone with the expectations that they will do one thing for you: either sales Or marketing (not both!)
Sadly, this scenario happens more times than not. But there is a simple solution! You could hire sales people to do SALES while outsourcing your marketing team to do your MARKETING.
Sales | Marketing | Executive | Management | Outsourcing