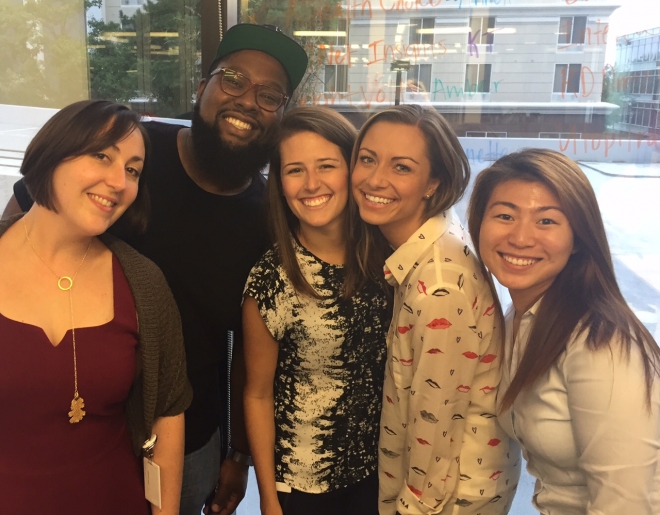 Why creating jobs is good for your soul
It has been a couple of years since I first stepped foot in Atlanta, Georgia, to open Marketing Eye and I have to say its been one of the most exciting and rivetting experiences of my life.
Someone rang me yesterday and said, "you know more people than me and I've lived here most of my life". It's not quite correct, but I get what he was saying. Having a funny accent has some perks as people come up to you all the time no matter where you are and say hi. "Are you from England?". No Australian. Then straight away they like me. Thank you to all the Australians before me that have left such a good reputation.

We have a bunch of people who work for us; marketing managers, marketing executives, marketing co-ordinators, marketing interns and graphic designers. We would love to add a web developer but haven't found one yet, or they haven't found us. The right person will come along at the right time I am sure.

What I love about what my journey in life has created is the fact that I am able to provide people with jobs where they have the opportunity to go all the way. We are a fast growth company and its been amazing to see how we have developed a team to the level that we have today.

To find a group of people that are excited to be at work, and talented has put us in a fortunate position.

I find myself constantly watching them grow and being proud to have been able to provide them with the training and development to build their skills to a level that is better than the rest of the industry.

Hiring good people with the right attitude is good for the soul.