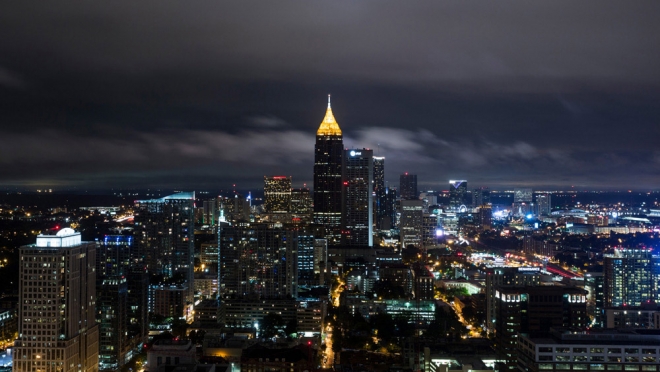 Why Big Data and Atlanta go Together
There are a lot of countries that are investing in big data centers, including Ireland, UK, and the Netherlands. But it's the US that has an incredibly fast-growing market for big data as due to its great infrastructure, connectivity, and low corporate tax rates. Most of the well-known data centers in the US are located in northern Virginia, New York, Silicon Valley, Dallas, Chicago and Los Angeles. However, Atlanta is jumping up in rank with its 13,000 tech companies.


So what is keeping Atlanta so competitive in an already competitive environment?
1.
Low Corporate Taxes – Georgia has a very low corporate tax rate of around 6.97 percent
2.
Low Operations Cost – At around half of the national average, Georgian companies only pay about 5 cents per kilowatt hour and as low as 3 cents per kilowatt hour when power is purchased in advance.
3.
Geography – The state has a very low rate of natural disasters that may affect a data center. It also doesn't have as high of a profile like Northern Virginia, therefore less susceptible to terror attacks on cyber infrastructure.
4.
State Incentives – The Peach State is currently offering sales tax exemptions for data centers that are investing at least $15 million in equipment. Georgia House Bill 487 proposes even better exemptions for data centers but has not been approved yet.
5.
Other Incentives – Georgia has one of the countries best fiber connectivity, a readily available educated workforce, and the world's busiest airports.
All of these reasons make Atlanta and the surrounding area great for big data centers to thrive here. One other reason Big Data may want to consider the Peach State is the fact that it is home to a host of Fortune 100 companies. Most companies that are choosing to outsource their data do so because they want to bypass the capital expenditure it takes to set a data center up. Microsoft Azure and Amazon Web Services (AWS) are prime examples of the trend of cloud computing. They have done an incredible job at convincing corporate America to forgo their expensive hardware to cloud services. To quote the Atlanta Business Chronicle:
"80 percent of all applications used by companies are in-house and 20 percent are in the cloud. Forecasts expect the cloud to be 40 percent of in-house applications within the next three years".
To sum up, Atlanta can expect to stay competitive in this industry in the coming years. It's our reliability that really makes a difference. In fact, according to Allianz Risk Barometer, the top business risk in 2016 was "business interruption" at 38 percent with "cybercrime, IT failures and espionage" at 28%.
For sales and marketers working in either B2B or B2C, big data can be a key factor to defining your competitive advantage. When it comes to customer analytics and customer experience, big data is on the cutting edge. Many old and new industries in Atlanta can benefit from this surge in data. The fact that it's in our backyard makes it that much better.


Big Data | Atlanta | Industry News | Big Data Management | Data Analytics