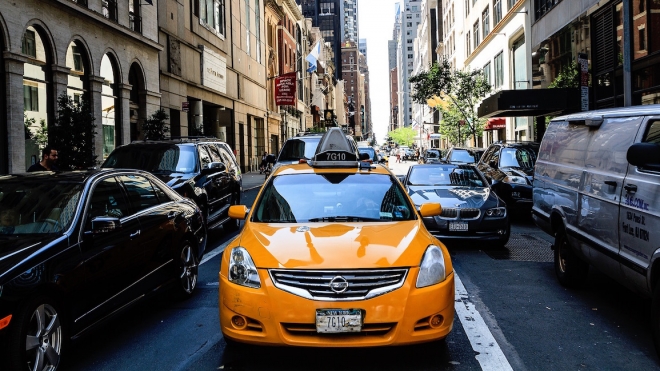 When the founder comes back to manage the business, sometimes there's a shock!
Only recently, I came back to manage the Marketing Eye business, something I haven't done in more than 6 or 7 years.

It's a daunting task because all of a sudden you have responsibility and there are new ways in which you need to navigate how you lead the team, and take them where you want to go, but also, where they want to go.

I've worked "on" the business, and not "in" the business, and I have to say that it is a privilege to be in that position. While I work hard, I have certainly had the luxury of my fair share of holidays - and something I believe I have deserved after being in the workforce for more than 25 years.
What took me away from day to day operations was the fact that the business was growing, and as a company, through my ability to not work in the business, I was able to constantly bring in improvements and stay ahead of the curve.
Watching from afar you see a lot:
A new era of employee has come in, and there is a lot of adapting to do when managing their expectations and keeping the business profitable and moving forward.
Everything works two-ways and everyone has their own perspective. It's best to ensure that everyone shares the same values, and the rest will be much more easier to work through.
When someone in the team is giving 150%, and the rest are giving 80%, then it is disheartening for the person who works with passion. Everyone needs to share the same passion in the brand that they work for. I think right now, we have that, and in Atlanta we have had that for years. It is very refreshing.
Work has changed and the way people work has changed. Consulting or agency land is very different from inhouse as hours need to be billable. If you are not made for accountability, don't chose to work in an agency.
Common sense is something that people can learn.
Work life balance is imperative to living a full life, however, if you are a salaried employee and once every other month you are required to chip in and help another colleague to finish something that has a deadline - it won't hurt you. It shows team work.
Constant, relentless improvement is always necessary
I can't stop thinking and being an ideas person, quite often I have to work out what I am prepared to focus on and what can be left for another day.
I've built technology to improve our recruitment process, create psychological profiling to do with marketers, and skills testing. We also sometimes review CV's that are not right for a particular role, but maybe in the future. Like any small to medium sized business, we lose that knowledge when we post a new advertisement.
I've built technology to manage our clients and their expectations better, providing better transparency and sharing of knowledge in the form of an APP.
I am currently building a robot - but there is more to come with this one.
Building technology is my passion. More so than any other aspect. How do we improve what we do and constantly, relentlessly look at the big picture? As a company that has worked seamlessly using a flat organisational structure, it's quite gobsmacking that people that may not have worked out in the past all of a sudden say that there was a CEO. There was - 5 years ago and it sure wasn't me!
For those who don't know what a flat organisational structure is, I came across this recently:
Situation:
Hire and fire - employees hire and fire their team members.
Situation:
Decide what to work on - employees know what to work on by the strategies that they write. They don't need any micro management on that one. They job share, knowledge share and coach each other to perform at the level needed to excel.
Situation:
Leadership in the company - no leadership, just driven, self-starting employees.
Situation:
Determine career paths and choices - any role is yours to take, you just need to a business proposition that makes sense. Your dream career is our dream too. If it is with our company or not, we will help you get there.
Situation:
Payrises and rewards - based purely on performance. Don't expect a payrise if you put in the bare minimum.
Situation:
When something goes wrong - come up wihta solution. Resolve it as a team. You don't need a manager to make that decision for you.
This works for some and not for others. Some people want to be told what to do.
As part of our infrastructure, we always share our business plan and our marketing strategy with all employees. We ask for their buy-in. As a company we have been less focused on sales and more on keeping customers happy and perfecting marketing.
Being back in the business is a shock. It has taken some time to settle back in and find a grove, but I can honestly say we have happy teams in all offices that are all on the same page - and that is pretty amazing really!