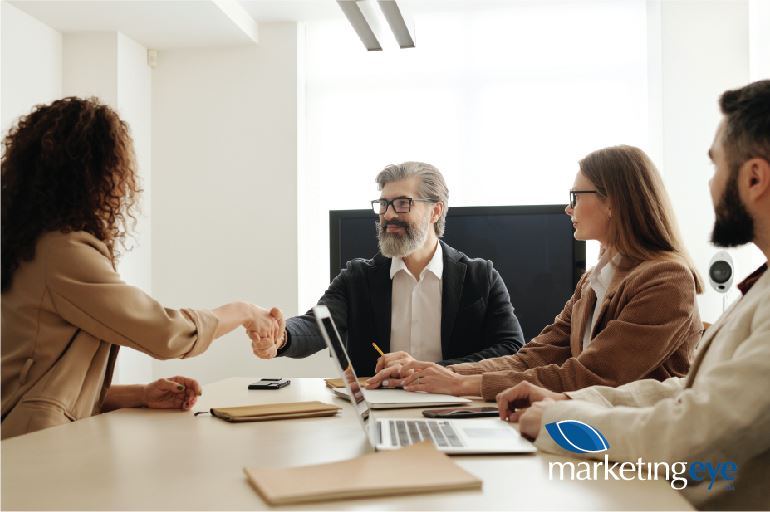 The one change we made to recruiting in Atlanta that is game-changing
It's no secret that
Marketing Eye
is on an aggressive growth path. During the past 2 years, there has been a surgence in companies realizing that they need an outsourced marketing department to take their businesses to the next level.
Our positioning in the market, and evidence of high quality work and client successes, has kept us in good stead.
We first launched in the US market in
Atlanta.
It was definitely the best decision for our business to be located in a burgeoning market, that has a low barrier to entry.
Atlanta
is really one of the best startup hubs in America and more and more companies are realizing the benefits of being an Atlanta-based startup.
Maikayla Desjardins
set up the company and brought on the first 20 clients. We tested our model to ensure that local companies were open to having a subscription based outsourced marketing department. From all indicators, they are.
When Maikayla was ready to spread her wings, and move to San Diego, we re-thought the business. Where are we going and who is going take us there.
Some life changing decisions were made for me personally, and this meant that finding the right team was imperative, more so than ever before. We hired an inside sales person and a Marketing Manager to replace Maikayla and trialled them. They were not a good fit for various reasons, but it was the best learning experience I have had in the entire time that I have had Marketing Eye.
They are both nice people, but different cultures and the ability to encapsulate the essence of a brand and bring it to life is a lot harder to achieve than I first thought.
Also, small teams without great localized leadership can be a hinderance. In this case, it certainly was. Only the real ambitious and self-starting employees 'get' this environment.
We have opened in
Seattle
with
Madison Jostol
heading up the operations and that has worked a treat. She embodies everything I would want a Marketing Eye employee to be. She is fiercely loyal, never takes anything for granted, works hard, thinks outside the box and puts up her hand whenever something needs to be done. She is a complete self-starter and her dream is not only for herself to be successful, but also the company.
Like me, she loves our brand and dreams of the day that we all reach our goals together.
In lieu of the fact that we are needing to find the right people moving forward, we have placed a job advertisement for 3 positions in
Atlanta.
One is Inside Sales and the other two are in marketing.
We have received about 150 plus applications for each role and it really is a time consuming to go through each application and give it the attention it deserves. Most importantly, we need to give applications the attention they deserve. With LinkedIn it is so much easier to send an application with no thought involved. How do we really know whether someone wants the job or not?
Changing it up, and getting to know our applicants better is important. We decided to send them a link to a form to complete, so that we can better understand them and whether they would fit our culture in the way we need them to, to be part of our team.
What do you think?
http://www.marketingeyeatlanta.com/marketing-careers/marketing-manager-position.html