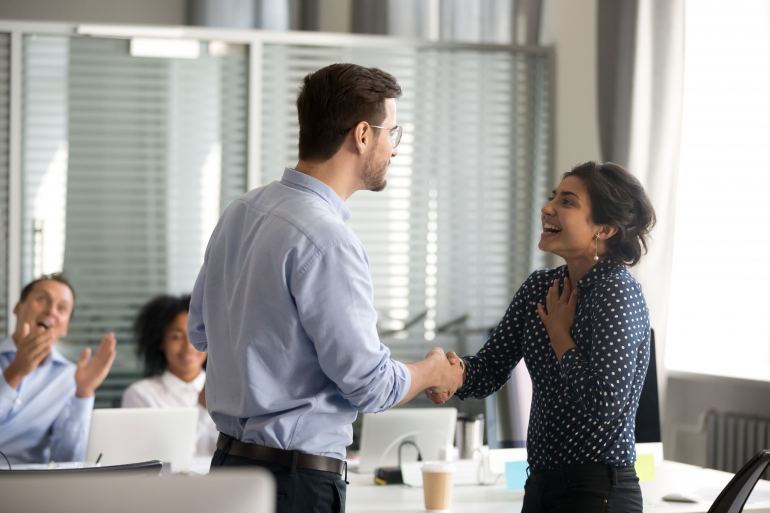 Post COVID - What makes a good employee
Since the start of COVID, so many things have changed about business and the way employees are working in their organizations. Leadership and management of employees' performance have been tested and new 'norms' have arrived in post-COVID employee performance measures especially when it comes to what makes a good employee.

There has been so much fear around whether or not employees will have jobs, especially in the small business sector.
With long lockdowns, illness, and of course, a lack of clients making real decisions in the business-to-business space, the idea of what an employee needs to do to show that they are valuable to an organization has been blurred.
But there is good news. For those who are committed to change and adapting to new ways of working, there are opportunities to not only get through this tough period of time but to flourish.
Here are some sure-ways you can "make a good employee":
Commitment
Being committed to the brand and company that you work for will show in everything you do. The ability to understand that the market is tough and still stay loyal and committed to helping the company that employs you to move forward positively will stand in good stead.
Show up
It's easier said than done. Due to WFH (work from home) arrangements, it may seem like a hassle to actually turn up to the office or a physical meeting. In fact, many people feel lethargic at the prospect. Dusting yourself off and turning up, with a happy, positive outlook will ensure that your employer knows that you are willing to show up when needed.
Self-starting attitude
Not everyone is born a self-starter and you may recall that in job interviews, this question is often asked. WFH requires an ability to be a self-starter and there is no amount of "pushing" from leadership that is going to change the fact that you need to embody this trait to be able to perform at a reasonable level. WFH also requires less management and without having a leader or manager sitting next to you, it requires you to know what you need to do, and how to do it - with no prompting. If you don't know what to do, you need to be able to show initiative to ask the right questions to your manager or colleagues.
Passion
Working by yourself from a home office can be quite lonely and when you feel lonely, it's hard to be passionate about what you do. Being passionate about your job and your own achievements as well as the company's is key to being good at what you do. Without passion, it's hard to be great in any role.
Don't accept 'getting by'
Many people just get by in life, but no one succeeds or is deemed successful by 'getting by. Turning up is not enough and many people don't realize that they need to do more than turn up to work. If you are just 'getting by' you are not moving forward. You are static. Who wants to be that?
Performance measures
Performance is not doing an 8 hour day, nor is it doing a 12 hour day. Performance is the value you add to an organization both tangible and intangible. What are your performance measures? If you don't know, don't be afraid to ask.
Examples:
For
marketing consultants
on our team, it's happy clients who keep renewing their contracts and quality of work. If you really want to stand out, make sure you have a 'to-do list' every day, get back to people in a timely manner, learn new marketing techniques and be curious to know what is the latest marketing campaigns that are getting traction.
For graphic designers on our team, it's bringing brands to life and using design elements to enhance the experience customers have with brands.
Good employees do more than you expect
A good employee thinks about their jobs and provides ideas on how to do it better. They are engaged in not only helping themselves reach new heights in their careers but also their team members. They work as a team and take it seriously to perform as a team. They help other employees when they are struggling and continually learn and develop themselves. Without being asked to, they learn new skills and are always coming to the table with new ideas. They stand out from the crowd but also are committed to bringing the 'crowd' with them.
It's not hard to be a good employee post-COVID, but many people are still struggling to adapt or change to the new requirements of doing business.
What not to do if you want to be a good employee (and position yourself for a pay rise)
Expect to be rewarded when you don't put in the hard work
Don't show up when required for meetings or to the office
Not meet deadlines
Not put customers first
Not try to participate in adding value to company culture
Image Source (Shutterstock ID: 1245925354)