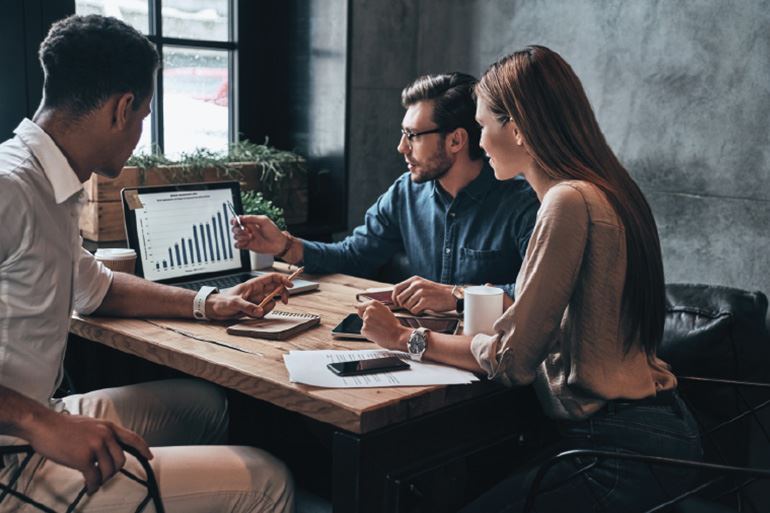 Generating Great Marketing Ideas
As entrepreneurs, so often we don't let go - of anything. We control the finances, products, services, sales and marketing. I am sure if there was some research available, it would say that most entrepreneurs of small businesses are control freaks.
When they learn to let go, that's when they really start to see how their business can work better and be more successful.
Although I own a national marketing firm and have learnt to let go of certain things, I still fall into the fatal trap of thinking that it's easier if I do some things rather than delegate it down the line.
Yesterday, our client was given an opportunity. They wanted to spend $2,000 on an advertisement for Saturday's newspaper. Unfortunately, due to deadlines, they couldn't get in the section that they needed to be in. A Marketing Eye account manager worked through this with the newspaper and there was absolutely no way that they were going to budge and let it slip through the cracks.
By the time I found out about this it was 3pm in the evening. So, I picked up the phone to the newspaper and explained that our new client had to be in Saturday's newspaper and it had to be in the right spot. They only had $2,000 to spend, so if they were interested in potentially an advertisement every week, then it was integral that it was placed where and when the client required.
They came back with solutions like "spend $4,000 and we can make it happen" and "commit to 12 months" - nothing that would fly with our client or that I was willing to commit to on their behalf. I stuck to my guns and in the end, the newspaper was acutely aware (because I told them) that another advertising executive for online editorials was meeting with the client on Monday and they would probably end us with no advertising at all.
So, they came to the party. An advertisement, 4 times the size for the same price as they were willing to pay - on the back page (prime positioning!!!). Client was over the moon. Who wouldn't be? They saved $5000!!!!
Next step. We didn't have an advertisement and by this time we had only 2 hours to go. Between the Account Manager and the Creative Director, they could have come up with something but…. I couldn't let go. I didn't want to 'risk' (which is not a risk at all because this is what these people do all day long) not having the perfect advertisement for the client. So, I took over the entire process - off a very capable person, just so I could finish the job.
The problem with people like me as a friend reminded me last night, is that we don't allow people around us in the workplace to discover solutions for themselves. If our very capable account manager had finished the job himself, he would have come back to me very proud of his achievements.
In reality, he could have done a better job. I just didn't give him the opportunity.
To generate great marketing ideas, entrepreneurs need to;
To open to discussion
Share with others the creative process
Ask everyone to contribute from the person who answers the telephone to the delivery boy
Let go of their preconceived ideas
Have fun with it. Sit down with a few bottles of wine or a game of twister and engage everyone who works for you in the process.
Generating great marketing ideas is about being open to letting it happen. Although I might have a great idea, the accounts person may have a better one!
Marketing Eye
Marketing Eye is Australia's largest marketing consultancy firm for small to medium sized businesses. We help businesses grow through marketing delivering ways to increase sales, improve brand awareness and give clients a compelling reason to buy. To find out more www.marketingeye.com.au
Join Marketing Eye on Twitter and Facebook today!
P.S. If you like this marketing blog, then please feel free to share it on whatever social network medium you see fit. We love
facebook
,
twitter
and
linkedin
!