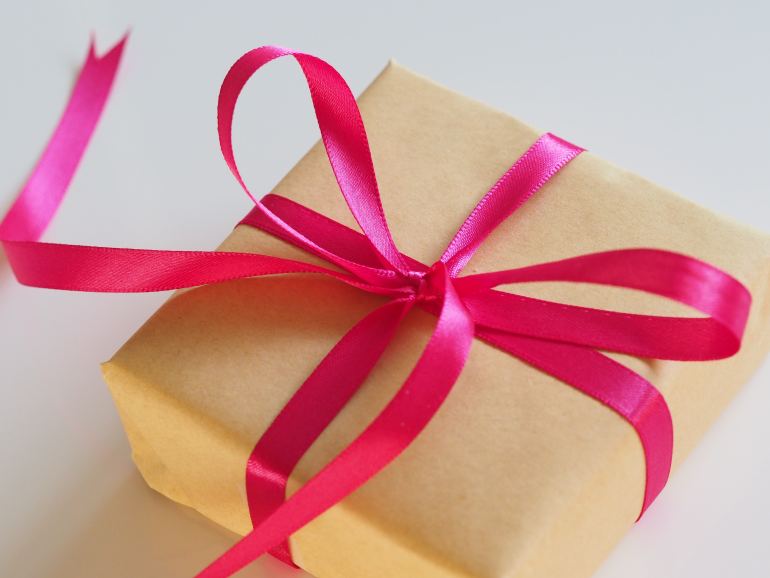 Create a Custom Swag Box Today
No one can deny that a first impression can make a big difference. As highly visual creatures, people judge things based upon what is presented to them. When considering sending a swag box to your customers, don't underestimate the potential to strategically use the box to shape the recipient's perception of your brand. Packaging is a golden opportunity that can't be neglected if you want to impress your audience, which is especially important when your organization is solely based online and doesn't have many touchpoints that can influence the customer's buying journey.
Opening a box is no longer just part of the process but rather an added experiential value that customers nowadays are excited by. This is proved by the amount of "unboxing" content that is viewed online. Remember the excitement you get when a parcel arrives, and the moment to unpack it is all that you've been waiting for. A survey done by Dotcom Distribution states that 45% of people mention that they get more excited when receiving their order in customized packaging as this shows that care and effort has been put into the process. This matters particularly to Millenials and Gen Z, as their purchase behaviors heavily depend on values, so your custom swag box with tailored intention and message can make your brand stand out by resonating with their passions. Here are 4 simple steps you can follow to create a swag box that engages with your audience:

1) Know Your Target
A great understanding of your audience is an essential first step before any branding decision. Ask yourself some questions: "who are you sending this swag box to?", "what do they care about?", "how do you want to be perceived?". Creating an ideal persona or customer profile is a helpful way to brainstorm inspirations and focus on qualified prospects. This guides you to design an experience that delivers a unique connection between the brand and the receiver. The main purpose here is to be seen as a brand that knows them well.

2) Tailor the Message
After you have done your research on the audience, you should move on to the next step: tailor the message and theme of your box design. By doing so you are able to develop a full experience and guide your audience towards the opinion that you want them to have.
Incorporating your brand elements such as theme colors, brand typefaces, logo etc, into the packaging of your swag box allows it to stay consistent with your branding. For example, if you are a brand that identifies itself as a sustainable business, you would want to minimize the materials and avoid any unnecessary layers. Opt for a more neutral color palette and modern fonts to align the simplicity better with your brand imagery.
Another thing to consider is to customize a tagline that fits the occasion and make sure that you are sending the right message. The goal of the swag box can range from welcoming a new addition to your team, appreciating a client for their pleasant collaboration or even to impressing a customer with your brand story and values.

3) Capitalize on a Smart Design
Now that we have the message and theme developed, it's time to revise the intention of your swag box. To do so, you need to design the unboxing experience in a way that would have a meaning to the audience. Here are two examples of how to streamline your intention with your packaging: to show gratitude towards your clients, you would want to prioritize the "Thank You" tagline and make your other branding elements a secondary part of your design. This shows the clear intention and purpose behind the gift. On the other hand, if you are sending a PR kit to a customer, you may want your brand to stand out and leave a strong impression by highlighting your brand logo and other complementing designs. The experience can remind them of you when they are about to make another purchase.
By just placing the elements differently, a smart swag box design is an effective and strategic tool that companies can capitalize on.

4) Make Sense for the Logistics
In the final step, we have to get down to the practical: the box is still a parcel box to be sent to your audience. The shipment itself brings logistical constraints that can affect your packaging. Thus, there are a few things that need to be reconsidered before implementing the design.
Firstly, the size. From a functional perspective, the size directly decides the type and the number of products the box can fit. On the other hand, it also determines the space of your design. Remember to make the most of the surface you have by allocating the appropriate size of text, logo, patterns, etc. Secondly, the surface. A swag box comes with surfaces you can utilize: the outside and the inside. On the outside, remember to save space for your shipping label. The label placement should also be well considered when you want to evaluate how the parcel should travel and be opened. You wouldn't want your customer to open a gift box in the wrong way that can affect their unpacking experience. When the outside surfaces are mostly taken up, the inside of the box is where your creativity can optimize the WOW moment. Incorporate a personalized message with the design on the inside and let the recipient know that they are carefully thought of.
If you keep these steps in mind then there is no doubt that you'll be able to impress anyone on the receiving end of one of your swag gift boxes! Now is your time to leverage the opportunities a swag box can give you. Although the process and details may be overwhelming, always remember to stay focussed on your intentions behind the boxes and what they may mean for your desired audience. Create branded swag boxes that speak to your audience and nurture prospects throughout their buyer's journey.

Thank you Customer Box on Unsplash for the photo!