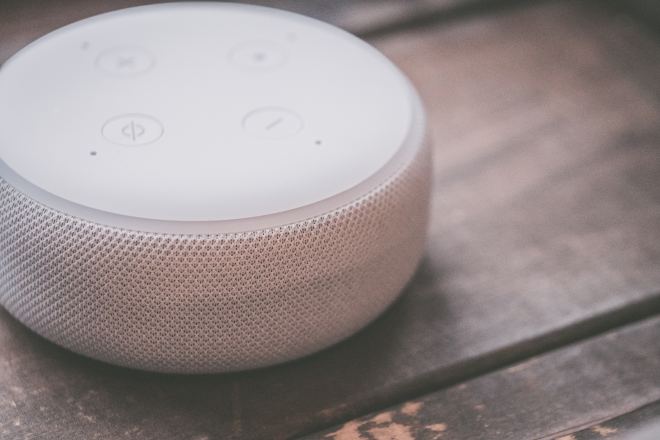 Amazon Alexa for Business: A Crucial Workplace Addition or an Unnecessary Cost?
Smart speakers have been the must-have device in homes for quite some time since its introduction in 2016. According to Digital Music News, 1 out of every 5 Americans owns at least one type of voice-activated speaker.
Although currently a commonplace tech accessory in households, Amazon has recently released a new version of their famous virtual assistant to be incorporated into businesses – Alexa for Business. Alexa for Business is a service that can be used to optimize meetings, increase productivity, and (wait for it) integrate your work-life with your home-life.
Amazon has featured two leading cases in which Alexa for Business can be used:
Simplifying meetings
Syncing employees
Alexa for Meetings
Amazon seems to think that booking meeting rooms is an almost torturous task, and once a meeting commences, only chaos will ensue. They say that using Alexa for Business will make your life easier; you can ask Alexa if a particular room is available and continue to book the room if it is, in fact, vacant. I personally don't see the issue with going online to book a room, but if this is a feature that catches your eye… well, to each their own. However, what is more fascinating, is Alexa for Business's potential to do away with meeting rooms altogether. When it's time for a team pow-wow, employees that are scattered around the office or country can simply say, "Alexa, join my meeting". Voila! Everyone's connected and work discussions can occur instantly, at the comfort of your desk.
Alexa for Employees
Employees of the same building, team, or unit can join the same Amazon for Business organization. From there, the members of the organization can schedule team meetings or one-on-one meetings, and access applications that may be used in the corporate office. Devices can also be personalized with Business Accounts in which individual members can ask Alexa to make phone calls, manage their to-do list, set up reminders, play music, and provide flash briefings (quick overviews of news and other preferences you may have). Everything can be utilized with any Amazon device, whether it be at your office desk, home desk, kitchen, or bedroom – wherever your device may be.
Final Thoughts
It's possible that having all company information to be intuitively laid out in front of employees on an Echo Show would indeed increase productivity, but by how much? To have an Amazon device for every single employee is not at a low monetary cost. Is it worth it to use Alexa for Business for assistance with minor office tasks at an additional $50 (Echo Dot) to $230 (Echo Show) plus monthly fees of $3 to $7 per employee? It's important to think about your business' unique needs.
And is it absolutely mandatory that you assimilate your work into your home? In general, separation of these segments of your life can help you maintain a healthy mind. On the other hand, Amazon's new service can serve as a powerful tool to those that are juggling a side business with a central occupation or perhaps to those leaders that are wearing several different hats at their company.
Like all new gadgets, Amazon for Business can make people starry-eyed with its shiny exterior, but you must consider if these features will genuinely make a difference at your organization.
Would you utilize Amazon for Business at your company?