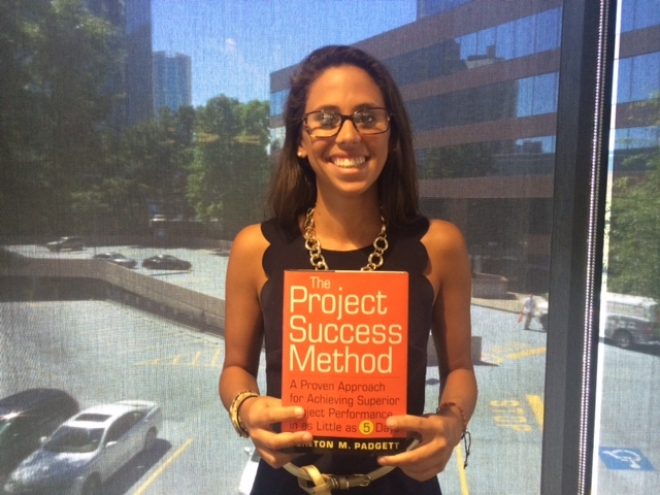 5 Ways you can have a stress free project delivered on-time, every time.
Last month I sent a team member to a two-day class to learn about
"The Project Success Method".
As a company, we handle many projects, all at the one time, for multiple clients across multiple offices. Ensuring that everything runs as smoothly as possible is
critical.
I had read quite a bit about
Clinton Padgett
and his proven
Project Success Method.
What prompted me to take action was the fact that our company is growing exponentially and we have so many international projects on that unless our people are equipped to run these projects, something will fail. Most importantly is that qualified people train the project leaders, who then in turn work with their teams to train them.
What happens when running a
big project
is that people get stressed and that
"worry curve"
becomes insurmountable, creating a catalyst for mistakes to occur. The other big issue is where to start and how to schedule priorities.
Putting in the training early on when a big project is about to occur is paramount to ensuring its success. People like
Clint
know successful formula's that work and have been proven time and time again. In his presentation, he trains and gives the people in the room group exercises to gain practical experiences in what he is teaching.
Maikayla Desjardin's experience spoke confirms this:
"I was able tolearn what "The Method" was and how to implement it. The class was practical with many group exercises that taught each participant everything from how to develop a plan to ensuring that the execution of that plan is successful. The most important part of the class for me was learning how to 'shift the worry curve'.
Here are areas that were covered:
Formation of core project team: how to do this
Definition of project scope, its core objectives and constraints
Analysis of work content and deliverables
Project team organization and assignment of responsibilities
Scheduled development
Project staffing and resource planning
Budgeting
Progress, cost and quality control.
Other areas Clint teaches include:
Risk management, team building and leadership, negotiation, financial analysis/justification, contract administration, legal and regulatory issues, procurement and logistics, statistical quality control, dispute resolution, personal administration and project acounting.
I just checked out Amazon and found
Clint Padgett's book The Project Success Method.
A worthwhile buy at $18.70 includes free shipping.
5 Ways To Achieve Project Success:
Build a real project team
Concisely define project requirements
Develop a comprehensive project plan
Persistently control the project throughout its execution
Train all people who are involved in the project
I looked up their website to find the next dates for courses:
August 19/20
Atlanta
September 9/10
Chicago
October 7/8
Atlanta
November 4/5
LA
December 9/10
Atlanta
Check out this website:
www.projectsuccess.com