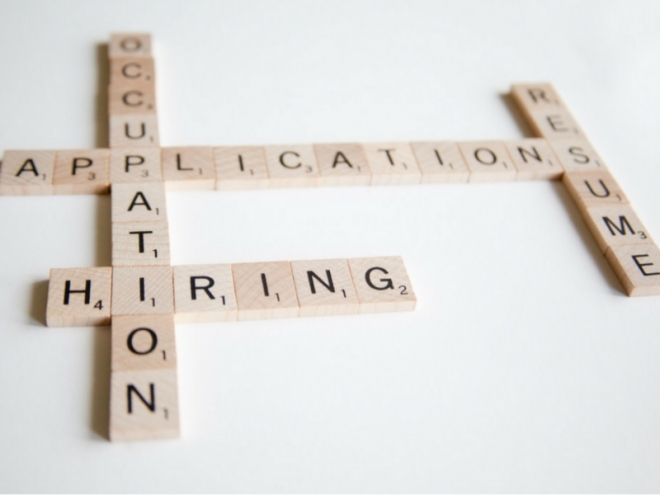 22 Percent of New Recruits Leave Within 45 Days of Starting
There are so many ways in impress a new recruit when you are on boarding them in your business, but if you thought you had just got a handle on it, then you might want to read a little further.

22 percent of new recruits leave within 45 days of starting, with a staggering 16 percent that leave within the first week. They leave because their expectations (or yours) has not been met. There were lies told in the job interview by either party or the on-boarding process was nothing short of terrible. The reality is we all can do better - and will, if we keep up to date with the rest of the market.

We all know the cost of recruiting new people to the fold, and how expensive it is to lose a good employee, so if we find someone that is a good fit, make sure they know it from every experience they have with your firm.

From interview to acceptance
There is a new way to court your new recruit and it's not just giving them a job offer. They want to know more about your company before they make their big decision and they want to know who they will be working with. When people like their colleagues, they are more likely to stick it out even if it's not the perfect role for them. From time of interview, to actual acceptance of the job, organize for either a face to face meet up with their potential colleagues on an online chat as a team. Encourage banter, light hearted conversation and key questions where each party can get to know each other.
Send the candidate a gift pack. Even if they don't accept the position, they will always remember your brand and how it made them feel when they received some old fashion presents in the post. Include branded promotional material and a motivational quotation that inspires them to reach their full potential.
Know your candidates careers goals and send them a map that shows them that you have thought it through enough to know how they can achieve their goals. This is over and above, but who wouldn't want to work for someone who has gone out of their way like this?
Acceptance to starting
Send bios of all the people that are in their immediate team, and include psychological profiling of each member. Ask the candidate to complete a psyche profile so that you can ensure that this is the best fit team for them.
Start a drip feed campaign to your new recruit with handy pieces of information about working for your company. Make sure you include any charities you support and links to their social media.
Encourage the new recruit to connect with your company on all social media platforms.
Send the new recruit information pertaining to what they can expect on their first day of work.
Day One of On-boarding
The first meeting is always with HR, and unfortunately this cannot change due to strict regulations around employment in most countries. Once all the paperwork and swipes have been distributed, provide your new recruit with a password to your on-board app. This app should include everything from training on day one to what they can expect in 30 days, 90 days and a year down the track. This App should also include all information on who to contact for what, how to use all technology applications, organizational charts, culture, mission, vision, business plan, values and how they can get the most out of employee-to-employee engagement.
Set out a list of KPI's over the first year to help the recruit navigate what level of competency they need to have to do their job and potentially move to the next level.
Celebrate their start date and put in your diary that date to ensure you never forget it and every anniversary is celebrated.
Give the new recruit an opportunity to provide feedback and scoring of on-boarding process so that you can continually update your processes and way that on-boarding is delivered.
Collaborative first projects are always a winner as it allows new recruits to get to know key members of the team in an environment that they will use throughout their entire career with your company. It will also allow for you to better understand your new recruit. Allow them to rate their colleagues and their colleagues to rate them.
Ongoing
Quarterly collaborative feedback meetings
Always celebrate birthdays
Invest in employee benefits
Give unlimited vacation days - as long as their job doesn't fall over with them away
Install a mentoring program internally. External one's should be left to only the most senior staff members as it's not uncommon for junior members to abuse this privilege or hired mentors to steal your employees
Have measurement tools in place for competency level assessment. This is particularly important in professional services as often people think they are more competent than they really are, or vice-versa.
Another great way to understand your employees is to use a marketing automation software on them, with their approval, to ascertain what they are finding as useful resources on your website or intranet, and what websites interest them to better understand your internal "customer".