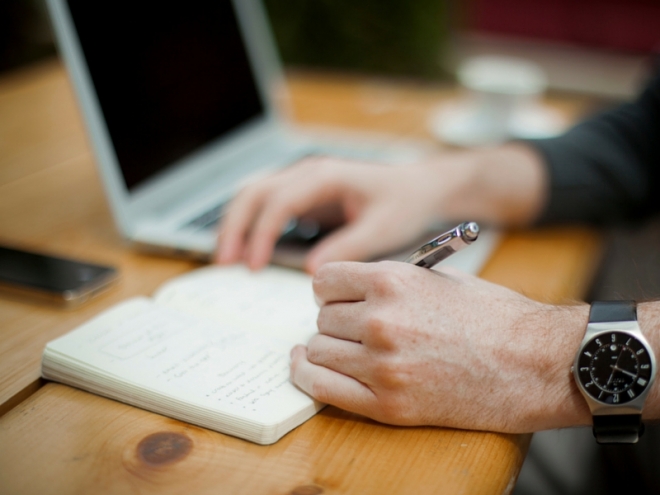 If everyone is walking one way, walk the other
Often in
public speeches
I talk about how social media was Marketing Eye's
game changer.
It took us from doing the hard yards marketing with what dollars we had left to do so, to sitting back and taking orders - literally.
When we started out on social media, we were reluctant.
What do we share? How do we share it? What would our target audience be interested in? We had so many questions, but due to the infancy of social media and blogging at the time, we were able to experiment. I would write one blog, and see the results. It may have been a pure
marketing blog
with really good content and would get a few hundred readers.
Then I would write a blog about being an
entrepreneur,
and it would get a few thousand readers.
After that I tried everything; from
opinionated,
to straight out
controversial,
from
safe
to important steps in creating successful
marketing campaigns.
Some were hit and miss, others blew me out of the water. It's the latter that I learned the most from and that
lesson was controversy
, good or bad, will
put you on the social media map.
Having an opinion even if it challenges the thoughts of others, creates conversation and dialogue. It may even be picked up by trolls if you are really lucky, and I say that because you are just writing your opinions and any
intelligent person
would know that your opinion will differ from others as much as it will be the same.
I read religiously and it is not only my favorite pastime, it is something that I am very passionate about. It helps me understand other people's perspectives,
propaganda,
the state of play and of course if there is anything knew I should know about
business.
There are a number of bloggers that I am loyal to and read often, but I tend to stay away from manufactured content as I find that there is no real substance other than re-hashing someone else's work.
I also stay away from "how to's" particularly when people are talking about blogging if they are not getting tens of thousands of hits and many retweets on each blog. It means that they are just writing for writings sake rather than understanding how to draw an audience when they are blogging. It's just like having a business coach who has never been success trying to tell a successful person that they are doing it all wrong.
For Marketing Eye, this is what has made our entrepreneurial and marketing blog so successful:
Personalization:
The more personal the blog, the more visitors. This helps SEO to our site and most importantly connects us to the audience. You wouldn't believe how many people read our blogs that feel like they really know me personally. What this leads to is the signing of $30,000 over the phone, without meetings and the ability to work with any company no matter where they are located. I use my personal experiences and put a twist on it or alter it slightly and then write about a topic that may relate to my readers. The biggest blogs Marketing Eye has had is
"How a woman can make her man more successful"
followed by
"How a man can make his woman more successful".
Another that really hit the spot has been any story relating to 'Narcissists' and given we live in this world, everyone knows a least a few and can relate. That in particular is very relatable. ** note that these two blogs have been placed on this newer website late last year and don't have the history of all the shares. One blog had half a million hits, the other a hundred thousand less.
Controversial:
I sat next to a client that didn't believe that blogging works, and wrote a blog for LinkedIn. The topic:
Why Married Women Are More Successful.
I am not married, yet I wrote about how married women are trying to fit so much into their workday and cannot afford the time to check their social media accounts or send a multitude of text messages. For the record, I am not married and never have been. It's just an observation and a bit of tongue in cheek. 74,000 people read it on LinkedIn, with thousands of 'hate' mail and thousands who agreed. It went viral and was then posted on Marketing Eye websites and received a few more hundred thousand readers. Mostly, people got it. I was being controversial. Trolls picked it up on Twitter. I let it go for 24 hours and then I started replying, politely, but firmly. Finally I said to a troll... "if you are on Twitter at 11am in the morning, clearly you are single and not doing your job - point taken". That same person replied, "She is only doing this blog for hits". She was correct and I stated as much. Telling the truth is always a good thing in everything you do in life.
Know what success looks like:
If you are getting less than 1,000 visitors to each blog, you are not quite there. Own it, understand it and work out how you can be a better blogger. If you write about marketing, stop! Wait until you can be authentic and show that you really understand it, before preaching to others, because once a reader works out that you are just writing for writings sake, then they will never come back.
Have a formula

:
Marketing Eye's blog is entrepreneurial and marketing focused. We know that when we write just about marketing without a thought-provoking headline which we sometimes need to do, we will get less readers. If we are a bit more controversial in our headlines, there will be more readers. Our formula is a mixture, knowing that some blogs will get 5,000 readers and others will get 100,000 readers. If we want the big numbers I have to write about a personal experience or something very controversial. There is simply no other way. Great headlines draw people in. If you have lame headlines and they don't entice someone to read further, then it is highly unlikely they will read it. A great example of a talented formula driven blogger is
Jeff Haden on LinkedIn.
He has the formula for his audience down pat and renowned as one of the best bloggers in the world today.
Understand the psychology of your audience:
What do they want to read about? How loyal are they to one blog? Are you hitting all the high points? Do you relate to your audience? Are you writing a blog to sell more products or services, and if so, is it working? Does your audience care? Never send your audience to sleep.
Create only enough content to keep their interest:
Don't over do the content. No-one wants to have content pushed down their throats.
Seth Godin
has this one in the bag. Notice his short and sweet, but sometimes opinionated blogs. They are so short, even I have to wonder how does he do it - but the truth is that he understands his audience and knows how to play that game.
If everyone is walking one way, walk the other:
There a thousands of marketing bloggers out there. We made a concerted effort early on to not be the same as every other marketing blogger talking on the same topics. Instead, we mixed it up. We talk about experiences, employees, building a business, failures, and of course marketing. We are not afraid of any topic so don't expect anything in particular on our blog each day because you may be pleasantly surprised or perhaps not, with what we have to say. You have to be difference and understand your point of difference. Our difference is our brand; we are authentic, but opinionated, passionate but realistic, goals setting but caught up in day to day activities, challenged but always with a vision and purpose to get things done. As we have said before, the more personal the blog, the bigger hits and the more people take time out of their days to send emails telling us about how they relate.
Promote your content:
We have 76,000 followers on Twitter, about 20,000 all up on our various LinkedIn accounts and a few thousand in other mediums. We share our content, or more precisely, my 19 year old niece shares our content and writes quirky content to go with links. She does an exceptional job as more than 30 percent of readers come from social media, the rest are just loyal visitors to our website or new visitors due to SEO. Our blogs receive hundreds of thousands of visitors each month.
Syndicate:
We have had many offers to syndicate our content on some of the highest profile websites in the world. I have stayed away from it to date, however, I would suggest that other's think about this if they want their stories to be told and to build profiles. It works for many people, but it adds to the workload and for us, with my charity work and various business interests, along with building a house, I don't have time to refresh content for syndication purposes. But... it's a good idea!
Once you have a loyal follower, you have to do a lot to lose them. That means they bear with you even when you haven't written for a few days or have written something that isn't on the mark. They keep coming back because they know you will be back on in no time. I have from time to time had others write for me. They don't get the hits and its funny because I think its more about the headlines they choose and the fact that they constantly forget to share, but in the end, I think people are looking for content that connects them to the writer.
At least in my space of entrepreneurial and marketing blogging. With 164 million blogs, most of which have less than 1000 visitors per month, there is a lot of competition. Reading this blog may give you ideas on how to stand out from the crowd and work out what your formula is that is going to draw your target audience to your business.