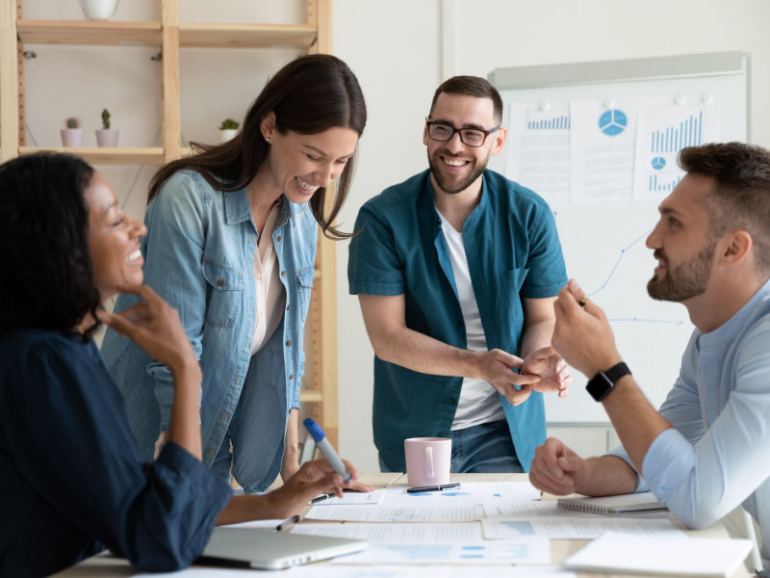 How to build productive marketing teams
A marketing teams productivity requires individuals and teams within a business to work efficiently and effectively to optimize output. When marketing teams are productive, they are highly motivated, full of energy, invest in training and development and in general manage their time and environment in a way that produces the best results.
It's what all marketing departments aspire to, but rarely achieve.
With marketing professionals being forced to work-from-home, there is less connectivity and touch. While many of us enjoy the new way of working, and not having to drive to work or dress up like we once use to, the lack of emotional connection with our colleagues is dramatically changing the face of working.
Mental toughness of productive people
Being mentally tough and capable of putting aside distracting thought processes, helps productive marketers focus on what is on their 'to do list' and put all of their energy and thoughts into the work they are doing.
Physicality of productivity
When you are physically fit, your body responds fast. In fact, it looks for the next challenge and that is exactly the space you need to be in to be at your best. Daily exercise and better fitness and wellbeing habits will not only be good for you, it will also make you a much more productive marketer.
Know your energy levels
Women in particular struggle with wavering energy levels due to hormones and general wellbeing. If you when you have the most energy and are able to tackle the "big" projects, organizing your workflow around how much energy you need to produce your best piece of work, you will find that you are more successful.
Use technology
There are a lot of repetitive and mundane tasks as marketers, so wherever your business can automate a marketing function, the better. In fact, with marketing technologies the way they are today, setting the right tech suite for your marketing department can be a game-changer.
Our tech stack preferences for productive marketing teams are:


| | |
| --- | --- |
| Marketing strategy: | Robotic Marketer |
| CRM: | Nimble |
| Email marketing: | Use your CRM where possible and platforms like Mailchimp |
| Marketing automation: | Adobe's Marketo or Hubspot |
| SEO: | Ahrefs and SEMrush |
| Marketing dashboard: | Robotic Dashboard by Robotic Marketer |
| Communications: | Slack, Trello or Zoom |

What is most important about technology stacks is the integration into different software to enhance its ability to provide improvements to marketing productivity. Ensure that your team has buy-in, and that there is a focus on usability of technology solutions. Many technology applications require lengthy set-up times, but once they are launched in your business, and marketing teams are using them, the productivity levels reach heights not able to be achieved otherwise.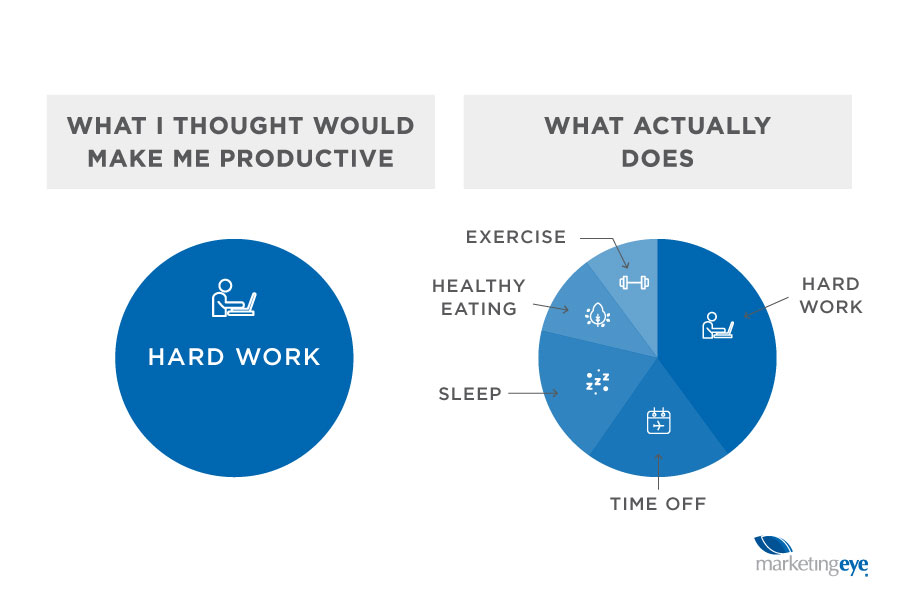 Personality drivers for performance
If you have an entire team of extraverts, your productivity will be lower than having a mix. What is important when building marketing teams is to ensure that you have the best possible mix of personalities. Use psychological profiling to ensure that each your team members are the optimum performance profiles for a team achieving the goals of the organization.
When individuals are conscience of their surroundings and the people that make up their team, appreciating the differences, they are able to better focus on the detail, tend be more goal-orientated and their organizational skills produce higher productivity levels. When young individuals within teams are yet to identify those differences are positive to their lives and work, there can be a lack of productivity.
Some people procrastinate
Individuals may be life-long procrastinators who struggle with time management and lack self-control. People that are perfectionists can be more likely to procrastinate than those who believe 80 percent is ok. People with mental health issues tend to be bigger procrastinators than those who are mentally strong. Extraverts also tend to have higher levels of procrastination.
Working long hours won't make you more productive
Many believe that by working hard and long hours, they will be able to get as much work done as possible. Quite the contrary. In fact, people may give an appearance of higher productivity but tend to be less efficient and struggle to maintain focus.