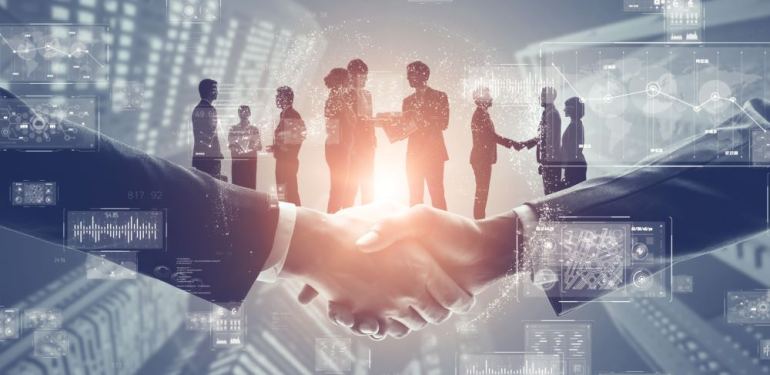 Hiring Marketers Post-COVID: In-House vs. Outsourcing
Hiring Marketers Post-COVID: In-House vs. Outsourcing
The COVID-19 pandemic has brought about a drastic shift in the way businesses operate, thrusting them into the realm of remote work. As this new paradigm becomes the norm, the world of marketing has not been spared from its effects. However, amidst the transition to remote work, companies are encountering a significant challenge when it comes to hiring marketers.
The hurdle lies in finding marketers who are willing to work from the office. This predicament has ignited a contentious debate, questioning the importance of hiring marketers from the same city versus exploring alternatives like outsourcing to agencies or offshoring to more cost-effective regions. This topic delves into the formidable challenges faced by companies in their quest to hire marketers in the post-COVID era. It sheds light on the ongoing deliberations surrounding the merits of in-house hiring versus the potential advantages and disadvantages of outsourcing or offshoring.
The Challenge of Hiring Marketers Post-COVID:
In the aftermath of the pandemic, many professionals have grown accustomed to remote work and have come to value the flexibility and work-life balance it offers. Marketers, in particular, have embraced remote work, as the nature of their job allows for effective collaboration and communication through digital channels. As a result, finding marketers willing to work from the office has become increasingly difficult for companies.
The Pros and Cons of Employing Marketers in the Same City:
Proximity and Collaboration: Hiring marketers from the same city allows for face-to-face interactions, fostering a sense of camaraderie and teamwork. It facilitates seamless communication, brainstorming sessions, and quick decision-making, leading to potentially more efficient campaigns.
Cultural and Local Insights: Marketers familiar with the local culture and market dynamics can provide valuable insights and create targeted campaigns that resonate with the target audience. Their proximity to local events and trends can also enhance marketing strategies.
Higher Costs: Hiring marketers locally can be more expensive, considering the cost of living and potential salary expectations. This might strain the company's budget, especially for startups or small businesses.
The Pros and Cons of Outsourcing Marketing to an Agency:
Specialized Expertise: Outsourcing marketing to agencies offers access to a team of specialists with diverse skill sets. These agencies often have a wealth of experience, industry knowledge, and the ability to provide fresh perspectives and innovative ideas.
Cost-Effectiveness: Outsourcing marketing can be more cost-effective compared to hiring a full in-house team. Agencies often operate on a project basis or monthly retainer, providing flexibility in terms of budget allocation.
Lack of Company-Specific Knowledge: Outsourced agencies may struggle to fully understand the intricacies of the company's brand, vision, and target audience. This can result in a disconnect between the company's goals and the agency's execution.
The Pros and Cons of Offshoring Marketing to Less Expensive Regions:
Cost Savings: Offshoring marketing to regions with lower labor costs can significantly reduce expenses for companies, allowing them to allocate resources to other areas of the business.
Global Market Insights: Marketers in offshore locations can offer unique perspectives and insights into international markets. They bring diverse cultural experiences and can help tailor campaigns for a global audience.
Communication and Time Zone Challenges: Offshoring may present challenges in terms of communication due to language barriers and time zone differences. This can affect collaboration and project management, potentially leading to delays or misunderstandings.
Outsourcing and Offshoring for Better Competency and Work Ethic:
While there are valid arguments for employing marketers locally, outsourcing to agencies or offshoring to less expensive regions can offer several advantages. Agencies often possess a higher level of competency due to their specialized expertise and exposure to a variety of industries. Furthermore, offshoring to regions known for a strong work ethic can result in increased productivity and efficiency.
The unprecedented challenges brought by the post-COVID hiring landscape have prompted companies to question established norms and seek innovative solutions. As businesses navigate the complexities of hiring marketers, they find themselves at a crossroads, weighing the advantages of local hiring against the potential benefits of outsourcing to agencies or offshoring to more economical regions. While local hiring offers the advantages of proximity and cultural insights, outsourcing and offshoring provide enticing possibilities such as specialized expertise, cost-effectiveness, and access to global market insights. The decision between in-house hiring and external solutions hinges on a careful examination of individual company needs, budget considerations, and long-term objectives. To make an informed choice, businesses must diligently assess their options, taking into account specific marketing requirements and ROI expectations. By critically evaluating these factors, companies can chart a course that aligns with their unique needs and maximizes the potential for marketing success in a rapidly changing business landscape.