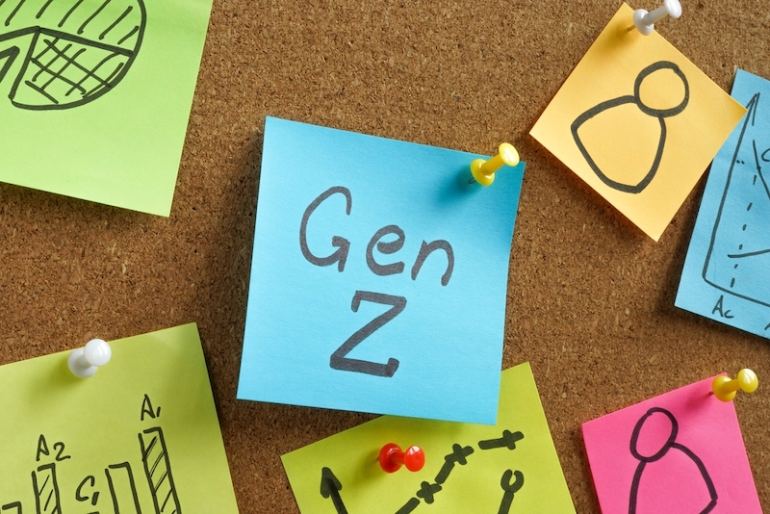 Evolving with the Times: Gen Z's Perspective on the Marketing Wave
Marketing, as we know it, is changing at an unprecedented pace. With the rise of technology, the influence of social media, and the shifting sands of culture, the landscape of marketing is undergoing a profound transformation. As we step into a new era, it's crucial to consider the perspective of Generation Z, the demographic cohort born between the mid-1990s and the early 2010s. Gen Z is the first generation to grow up entirely in the digital age, and they bring a unique viewpoint to the evolving marketing landscape.
In this blog post, we will delve deep into the changing dynamics of marketing from a Gen Z perspective and how this generation is both influencing and being influenced by the marketing wave.
The Rise of Gen Z
Before we dive into Gen Z's perspective on marketing, let's take a moment to understand who they are. Gen Z is the generation that has grown up surrounded by technology and the internet. They have never known a world without smartphones, social media, and instant access to information.This generation is characterized by several key traits;
Tech-Savvy

: Gen Z is incredibly comfortable with technology. They are the first generation to have grown up with touchscreens, and they are proficient in using a wide range of digital devices and applications.

Socially Aware

: Gen Z is known for its social consciousness. They are deeply concerned about social and environmental issues, and they expect the brands they support to share these concerns.

Diverse and Inclusive

: This generation is more diverse than any previous generation in terms of race, ethnicity, gender identity, and sexual orientation. They value diversity and inclusivity and expect the same from the brands they engage with.

Short Attention Spans

: Gen Z has a reputation for having short attention spans. They are used to consuming information quickly, in bite-sized formats, and are easily bored by long, drawn-out content.
Now that we have a better understanding of who Gen Z is, let's explore how they are reshaping the marketing landscape.
Authenticity Over Everything
Marketers have had to adapt to this shift by focusing on storytelling, showing their company's values, and being open about their practices. Gen Z wants to know not just what a brand sells but also what it stands for. They value brands that take a stand on important issues and actively work to make the world a better place.
Gen Z values brands that are transparent, socially responsible, and genuinely care about their customers. They want to know the faces behind the brand, the company's values, and the impact it has on society and the environment.
One of the most significant shifts in marketing that Gen Z has brought about is the demand for authenticity. Growing up in an age of information overload, Gen Z consumers can quickly spot insincerity and inauthenticity in marketing campaigns. They have been exposed to countless ads and promotional content throughout their lives, and they have become experts at identifying when a brand is trying too hard.
Mobile-First Marketing
Gen Z is the first generation to be truly mobile-first. Smartphones are not just a tool for them; they are an extension of their identity. Marketers have recognized this and have adapted by investing heavily in mobile advertising and optimizing their websites and content for mobile devices.
Social media platforms like Instagram, TikTok, and Snapchat are particularly popular among Gen Z, and they've become hotspots for marketing campaigns. These platforms allow for creative, engaging, and interactive content that resonates with this generation.
For Gen Z, the smartphone is the gateway to the world, and it's where they discover new products, interact with brands, and make purchasing decisions. Marketers who fail to prioritize mobile-friendly content and experiences risk missing out on a significant portion of their target audience.
Personalization and Data Privacy
Gen Z values their privacy and data security. They are well aware of the trade-off between personalization and privacy, and they expect brands to strike the right balance. While they appreciate personalized recommendations and offers, they also want control over their data and how it's used.
Marketers have had to implement stringent data privacy measures and be transparent about their data collection practices. Brands that are transparent about data usage and provide clear opt-in and opt-out options are more likely to gain the trust of Gen Z consumers.
Additionally, personalization is not just about using someone's name in an email. Gen Z expects brands to understand their preferences and offer relevant content and products. Machine learning and AI have played a significant role in helping marketers deliver personalized experiences that resonate with this generation.
However, it's crucial to strike the right balance. Gen Z consumers are wary of brands that creep them out by being too intrusive or knowing too much about their personal lives. Finding the sweet spot between personalization and privacy is a challenge that marketers must tackle.
Social Activism
Gen Z is known for its social activism and commitment to social justice causes. This generation expects brands to take a stance on important societal issues. Companies

that remain neutral or fail to address these concerns risk alienating Gen Z consumers.

However, it's essential for brands to ensure that their activism is not seen as performative or opportunistic, as Gen Z is quick to call out insincerity.

This generation believes that brands have a moral responsibility to use their influence and resources for the greater good. They are not satisfied with empty gestures or token donations. Gen Z wants to see concrete actions and long-term commitments to making the world a better place.
Gen Z's perspective on the marketing wave is a testament to the ever-changing nature of the industry. As this generation continues to shape the marketing landscape, their demands for authenticity, mobile-friendly experiences, data privacy, and social activism will drive brands to evolve and innovate. To succeed in the era of Gen Z, marketers must listen, adapt, and be willing to engage with this generation on their terms, because as the saying goes, "change is the only constant," and in the world of marketing, it's a change driven by the voices and values of Gen Z that will define the future.