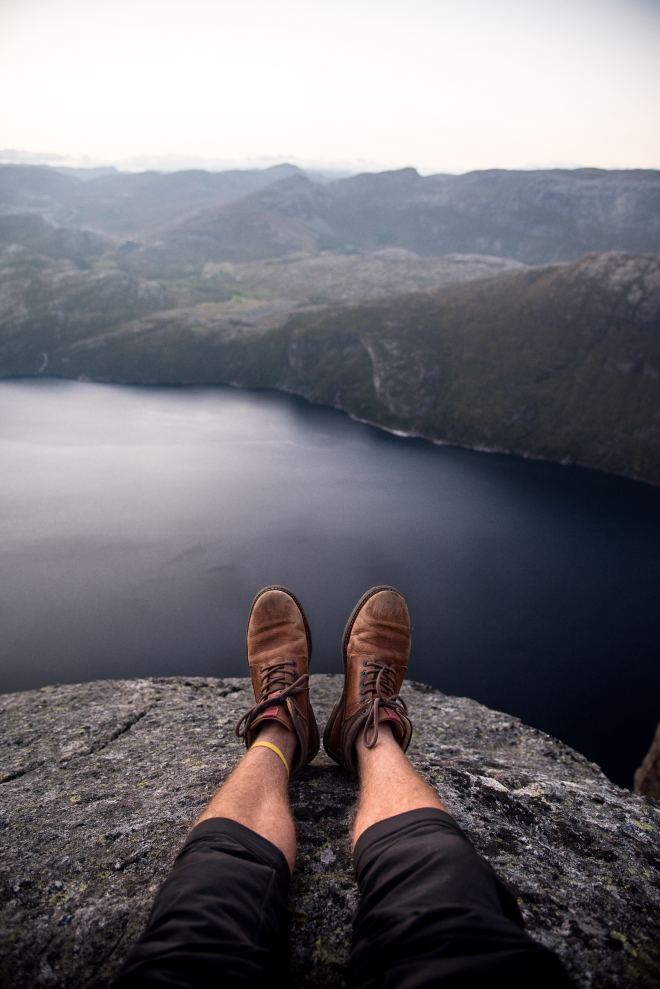 Why trusting your gut will save you millions
A year ago, I was about to make one of the biggest decisions of my life; to take on an investor in my start-up
Robotic Marketer
.
The pitch deck was done, the target audience of investors were picked, and financials were forecasted, albeit, lower than what was to come. I was ready to take on a strategic investor who could help ensure that we 'won the race' when it comes to AI based, software robotics for marketing strategy, business plan, human resources plans and sales strategies. It was the smart thing to do and many successful people before me had chosen this path.
I would turn up to these meetings, nervous, afraid of rejection or lack of acknowledgement that what I was doing, was going to be successful.
Something most entrepreneurs go through
These feelings were all natural and something most entrepreneurs go through when pitching their businesses. But there was another feeling that was overwhelming, and that was "should I?". Should I take investment or keep pushing through alone to achieve the goal that I set out in front of me.
When you take on an investor, you have to be prepared:
Constant reporting
If you set a KPI or goal, you have to reach it
Input from a third party that may not have any idea about your business, but may have other experiences
Pressure that sometimes is unsurmountable
While we always strongly believe that everything will turn out right, after all our
'glass is half full or brimming at the top'
, it unfortunately is never always the case. There will be challenges and things won't go to plan, but as entrepreneurs you have to keep pushing through.
My gut-instinct or intuition was that this idea was big and it was worth something. When you talk to investors, you realize that they only invest according to how well you sell a story. I 'sell stories' for a living, but have you ever tried to sell your own story? It is a whole different ball game. I find that when I pitch, I am always stumbling through what I am saying. This is personal and it's not someone else's story, it is mine. All of a sudden I am sweating (I don't sweat, not even at the gym), and my face is turning bright red. How can the people in front of me take me seriously?
That's when I realized that raising capital wasn't for me and I needed to continue to boot-strap this technology company that would change my entire industry and the way we embark on the development of a marketing strategy.
A tough decision
It was a tough decision to make but the reality was that I couldn't handle the stress of an investor at that point, and I didn't just want money, I wanted someone strategic who could help grow the business. I know that every business, whether they are a startup or a large multi-national, needs a
marketing strategy.
What my team and I had developed was a way in which they could develop a
marketing strategy,
smarter, more intuitively and with real key recommendations based on data and facts, not 'gut-instinct'. It was worth something, and not just to the clients of
Marketing Eye
, but to every business that had opened their doors in the world.
There are many reasons why you should trust your gut instinct;
Remember that time when you didn't and you were wrong, and you wished you had? Everyone has been there.
Your gut instinct is shaped by your experiences and knowledge, ignoring it is saying that these things don't mean anything.
Your instinct connects you with the nerve cells in your body and that is why you get feelings like butterflies.
If you have doubt, sleep on it. Everytime someone rushes something, they always wish they had more time to think. Create time.
Listen to your gut instinct
The key to gut-instinct is listening to it. The more attention you give it, the more powerful and accurate your decision making process becomes. By making this powerful decision based on gut-instinct, I was able to move forward with the technology, finish beta testing and sell into some of the largest companies in the world. The first valuation for the company came in at US$10 million and the next one will be 5 times that - just one year later.
The direction of the company isn't exactly how I thought it would go, but it certainly has excelled my expectations at every level. Trusting gut-instinct has been a business-changing decision and one that I am incredibly thankful for.