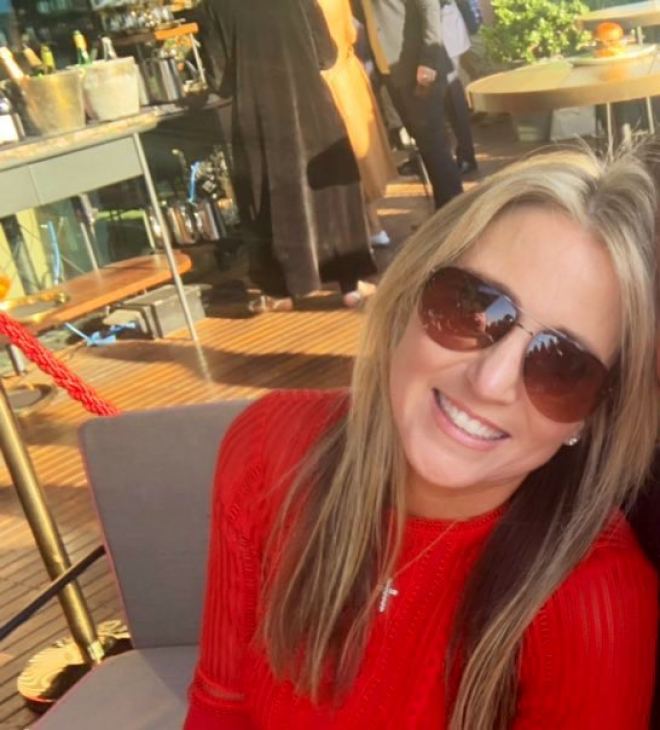 Why having a start-up in your 40's is much easier
Don't be fooled. Having a start-up isn't for the faint hearted. In fact, it's not even for those who "get-through" everything in front of them. Start-ups are for people who are determined to be successful and are prepared to make sacrifices to get there.

Unless you are in your 40's.

There is a premise to this and that's being of reasonably sound mind and having some sort of financial basis. I've started a few companies in my time and some have succeeded while others failed to get off the ground. A good idea is only that if the market is receptive, you've done your homework with market research, and you sell products or services. It can be the greatest idea on the planet, but if it doesn't make it outside your head or off the drawing floor, then it may as well have stayed well away from utilizing your time and energy.
My last start-up
A couple of years back I started what hopefully will be my last start-up. Famous last words!
Robotic Marketer
is a combination of my love of
marketing
and
technology,
with my desire to give clients real outcomes that are measurable with a return on investment. A
marketing strategy
use to be something that only big companies had the resources and funds to put together. By making it affordable to all companies including start-ups and small businesses, we are creating a platform for companies to be more successful.
Imagine knowing from the get-go where to invest your marketing dollars and time, and where not to? It's a luxury and savings device that now all businesses have access to, and that only became possible when I decided to roll-up my sleeves once more and start a new business.
Marketing strategy technology
Robotic Marketer
is a software robotics (machine learning) and artificial intelligence company that has developed the world's first
marketing strategy
technology platform. These are big words - buzz words, one's that a few years back I knew little about - but that did not stop me. You see the entrepreneur in me believes I can do anything and the sensible head on my shoulders says 'stay in your lane'. It's strange that I 'stayed in my lane' yet drew from the fact that I could do anything and made this happen.
You can't 'do anything' alone. You need
people smarter than you
to help you navigate what to do and when to do it. I went to a University and told them my idea, and together we put a plan in place to develop Robotic Marketer. I was privileged to work with a female-led robotics team and have access to PhD students with data science backgrounds.
I employed a couple of people internally in the area of technology and as a team we were able to develop a prototype. That was an exciting day in my entrepreneurship journey, and probably one of the most important. It was for all intents and purposes, a reminder, that anything and everything is possible.
Over 40's
But there is one factor that helped me get over that line from idea through to creation, and selling to the market, and that was being in my forties. You may think that is crap but for me it was the distinct difference. Here's why:
Measured approach: Hitting a ripe age of forty-something, my temperament is much more measured. I think things through, consider the pros and cons, ask for advice and then trust my gut instinct. I am not making rash decisions or doing the first thing that comes to my head.
Financial support: Having already established a financial base, I have been able to fund my start-up without seeking outside funds too early. What that means is that I was able to get the business to a US$10 million valuation before sharing a slice of the pie with an investor. My second round of funding will be $US$50 million and the percentage I'm giving away is still very low. This is a very fortunate position to be in for so many reasons.
Gut instinct versus experiences: When you are young, you either trust your gut instinct or you don't. Either way, it's your gut instinct in that moment. In your forties, you listen to your gut instinct and combine that with your experiences or the expertise of others. It's a more well-rounded approach and the likelihood of success is much greater.
Don't sweat the small stuff: I've spent a lifetime sweating the small stuff only to find that as I hit middle age, it all became less important. I am also an avid reader and on my bedside table is "Untethered Soul" which is a book that reminds me that overthinking things is crippling and is of no benefit to any situation.
Patience: It didn't have to happen yesterday. I can wait for when everything is ready to go to market with Robotic Marketer. Knowing that everything is in place and there is no 'faking it until you make it' mentality, is refreshing.
Hiring: Having a technology team is such a pleasurable experience. They work hard on code that they love, producing a technology that is game-changing and are not hard work. If you have ever sat in a pot full of marketers you would know that while they have great ideas and can talk under water, they also can be hard work. I am one, so I know that its not always easy to manage marketers and their ups and downs can drive a sane person crazy. Our tech team is calm and strategic. They get things done. When something doesn't work, they don't stress - instead they try another way.
Overnight success: There is no rags to riches tale here but after 3 years development, Robotic Marketer is an overnight success. When you are younger, quite often you often hang your hat on the years it took you to get there. Right now, it doesn't matter how we got there, as much as it matters that we actually made it to the place where we can change business outcomes.
I'd like to add that I have work, life balance, but I would be lying. It's something that I still strive to have but this is all work it. My
marketing consulting firm
, Marketing Eye is humming along nicely and giving me the comfort that the team we have in place will continue to see it go forward. I get to dip my toes in marketing consulting when I want to and be a Solutions Architect for my technology company when needed too. Life is pretty good - now that I am over 40.