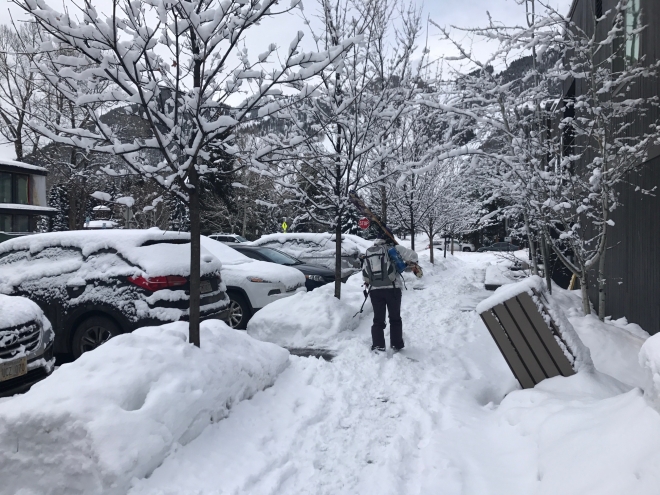 The chairlift business breakthrough
Sitting on the chairlift with the Chairman of Crownbet in Australia, I asked him the one question that I thought would give me a greater insight into how he built an accounting firm to be one of the largest in Australia some years back.

His answer was simple,
"It's hard even with 17 partners to grow a business with 900 odd clients."
I responded with what I thought was the best strategy we could possibly have and that was
"to build our company to have 1000 clients".
Of course, this is ambitious, but doable. I have done the numbers over and over again and it is more possible than ever.
I figure if we have 5 people on 35 clients across multipe disciplines and the leader of that group takes ownership over client satisfaction, than the equation is simple.
His response was not what I wanted to hear.
"It's very hard to build a business like that in professional services. It was hard with 17 partners let alone having one. I think you should focus on having bigger clients."
Now that's conundrum! Here I have a 10 year plan in place to have 1000 clients that each spend $30,000 each as a minimum and one of the most successful professional services businessmen is telling me that it most probably won't work.
I literally went home with my tail between my legs and started to think about how I was going to make this happen.
You see, Marketing Eye is no startup.
We are a mature business on a high growth path excelerating our growth plan to meet a deadline. My question is; "What if he is right?" Then all of what I have been doing is for nothing. It won't work. It will fall over in a big heap and become just another marketing firm trying to give it a go but going nowhere.
Dramatic I know, but I have plans and they are big. I have other interests mainly in technology with robotics and virtual reality. Is it really that hard?
Having a look at the big professional services firms in the market, I realize that there is something that I need to take into account; they all have partners.
Am I just a dreamer with no idea or do I truly believe that with innovation, technology, systems, process and the best team, this is all possible?
My breakthough:
Rethink my plan and make sure it is working
Talk to my team and ensure that they believe it is possible that this plan can work
Look at the market and start asking clients and prospects what they think
Change the way we model our business so that people have the potential to always provide better work for their clients
Set up silos with specialist marketing areas
Focus heavily on technology and ensure that we are always doing things faster, harder and smarter
It's certainly food for thought and something that I have to take into account. My business must evolve continually and not just when a new business plan is written at the of a year. It has to evolve constantly with the same enthusiasm and market intelligence that has got us here in the first place.
This conversation also reminded me of how important it is to listen to those who are smarter than we are, but yet, make our own decisions.