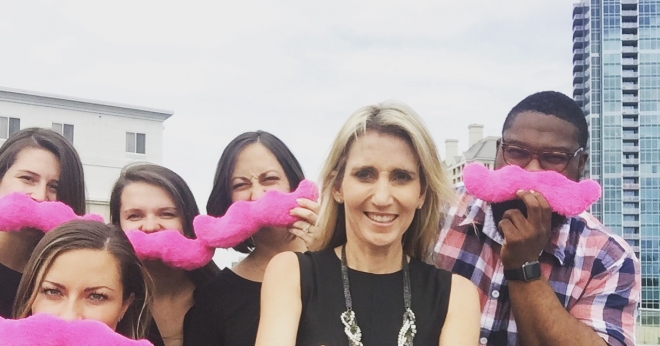 Stepping It Up To The Next Level - Back To Business Basics
There are many challenges businesses face with growth, but at some stage in the cycle it becomes second nature to deal with these issues in a sound way.


After a few years of finding our feet in the US market, we have been able to capture enough market share in the markets we operate to start thinking about what's next.

Our systems and processes are in place, but most importantly, we have a base team of people that I believe will take us to the next level, nurturing and training that next level of team members to thrive as part of the Marketing Eye brand.

Is it worth it?

If you would have asked me 12 months ago, I was deliberating as to whether it was all worth it. Travelling backwards and forwards from Australia had become tiresome, and I have always been haunted by my mentor saying to me "the new girl, is always prettier than the girl you took to the dance."

But the fact is, it is not only worth it - it is what has made Marketing Eye. Being international has allowed us to give clients more experience and opportunities than ever before. We are continually called upon by prospects that may be Australian or from the US, to do work in other markets on their behalf as they commence their expansion journey.

We confidently refer

We are able to confidently refer accountants and lawyers, including immigration lawyers, who are ethical and work in our best interest without ripping anyone off - just because we are Australian.

Taking the business to the next level requires a number of things, but namely, going back to basics. Reminding the team of all the processes and systems we have in place that make Marketing Eye so unique and allows them to do their jobs without having to work overtime and without stress.

They have all settled into their roles and are each ready to take the leap. The problem is that now they need to go back to basics and that means basic marketing.

Does your brand stand out from the crowd?

What makes a brand stand out from the crowd? How do we get our message across and show our clear differentiation to the rest of the market? These things, we all know the answer to, but somewhere outside the sales deck, we forget to promote.

With this in mind, this week we have been training. Back to basics marketing strategies for Marketing Eye, and looking at opportunities to partner with companies with similar clientele.

It's kind of refreshing and exciting at the same time. We all know that marketing works when done well. Stepping it up means more opportunities for everyone, more reach and better outcomes for our clients. Exciting times ahead!