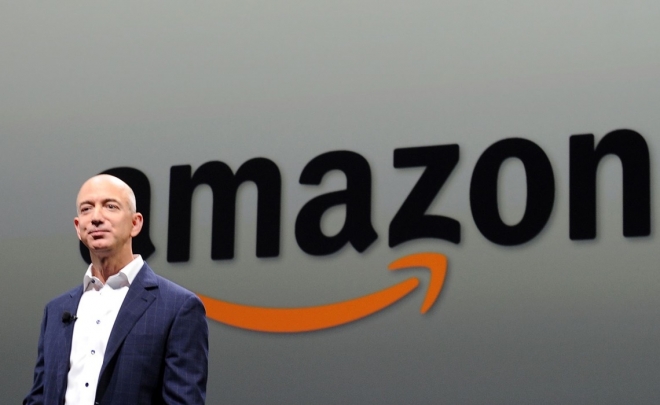 Marketing Managers Should Be Taking Notes From Amazon's Purchase Of Whole Foods
I'm pretty sure Jeff Bezos is a genius. I mean when the guy was 3 years old he would take a part his crib in protest so that he could sleep in a real bed. At a young age, he built everything from robots, to crafts, to toys. Even today, he's building a
10,000 year old clock
(if you don't know what it is check it out!).
And that clock symbolizes something much more than just a cool little weekend hobby the billionaire tech guru works on during weekends. It symbolizes his perspective of time. And that perspective transcends into his business decisions. Bezos said this in an interview about his clock:
"If [humans] think long term, we can accomplish things we wouldn't otherwise accomplish. Time horizons matter, they matter a lot…we as humans are getting awfully sophisticated in technological ways and have a lot of potential to be very dangerous to ourselves. It seems to me that we, as a species, have to start thinking longer term."
Amazon just recently announced that they will be acquiring Whole Foods Market, including 450 retail stores, for $13.7 billion.
Some people might think that's a large ticket price for a retail store under the backdrop of digital revolution. But Bezos is playing the long game with his customers, and that's how every marketer and business executive should be thinking.
We can expect Amazon to completely transform Whole Foods into a fusion of digital and physical experiences that will crush any competition. In fact, Amazon's stock price rose 2.4% on the day the news broke out. At the same time, the price of SuperValu plummeted 14.4%, Kroger dropped 9.2%, and Sprouts fell 6.3% without the acquisition even taking place.
Marketers that are responsible for their company's growth should be paying close attention to the moves Amazon is making right now. They're doing much more than leveraging an outdated system or brand, they're putting all their chips into what they think the future looks like. Far too often, marketers play it safe with what already works. But we should all be asking ourselves "what can work?", and then go for it!


Marketing | Jeff Bezos | Amazon | Whole Foods | Business