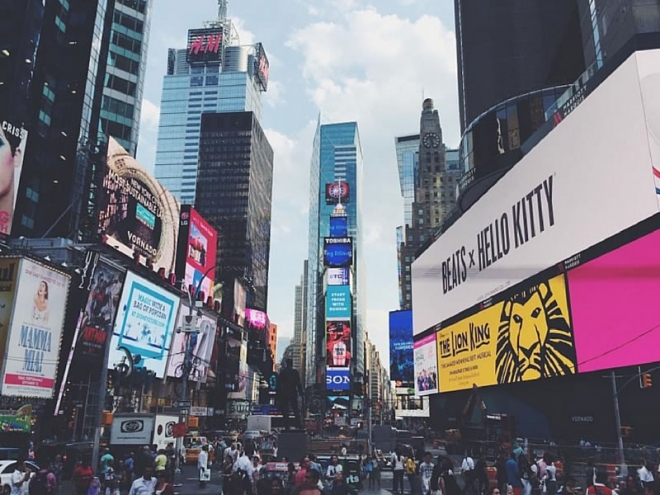 Marketing Eye To Expand Its Presence In New York
Marketing Eye is currently looking to expand its presence in New York, with new headquarters, new staff and the onboarding of 10 new licensees expected in the next 5 months. Who doesn't want to be part of New Yorks energy and the excitement of living in one of the best cities in the world? I do.
New York Is For Risk Takers, Creative Thinkers, Free-Spirited, Savvy Entrepreneurs Ready To Have A Go!
While Silicon Valley still is the money bags capital of the world as far as venture capital dollars are concerned, with 15 percent of the world's venture capital dollars being invested there, compared to 5 percent in New York, the tables are in fact turning.
Siicon Valley is home to the coolest companies on the planet, the highest salaries in the world and the most expensive real estate; it's New York that is comparative on a few levels here, but is currently experience a tech boom that may eventually take the reigns of it's Bay partners.
While real estate is expensive in New York, it is still cheaper to rent in central locations than it is in San Francisco. Jobs are on the increase, as is wages, and with New York's investment in the 50,000 new startups each year that open their doors in the city, it's the place to be.
Forget the chilly winters and think of New York's coolness and "hypen tech" positioning. Think fin-tech, fashiontech, mediatech, and so forth.
New York is home to the big fashion retailers such as Bloomingdale's, Macy's, Coach, Ann Taylor and a number of other high fashion global empires.
The energy of New York is unparalleled anywhere in the world. It has great diversity, the best theatre on the planet, so much to do and diversity when it comes to jobs. When you bring your partner to New York, you know that they too will have the same great choices in career, if not more, than you.