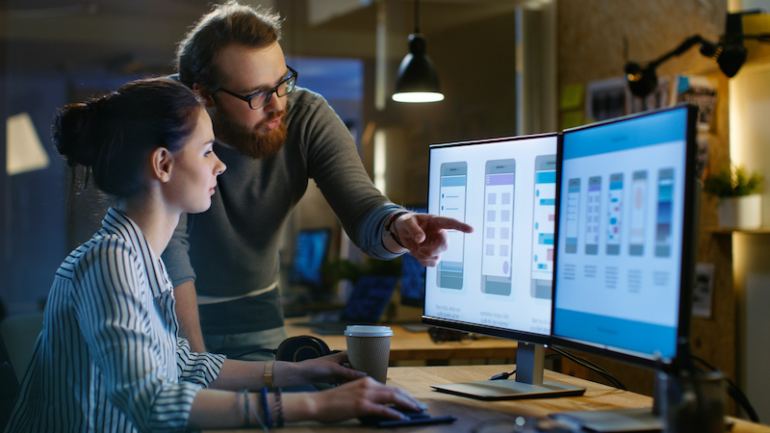 DIGITAL MARKETING IS KEY TO USER EXPERIENCE
Having a positive user experience is a vital part of every business's success story. User experience can be defined as the understanding of user needs to help create products and provide meaningful experiences to customers. Customer satisfaction is key for the adequate growth of your business, since it generally can help a business create more revenue and see growth. One of the most important ways to have a message reach your audience is by publishing content that is engaging, but also offering direct value.
Content is vital to user experience
When a potential client clicks on your website for the first time, it should leave them wanting to know who you are as a company and what you do, but also having content that is engaging and pleasing to the eye. First impressions are crucial when it comes to customer engagement, considering you only get one first impression you really need to utilize your resources and make an impact. You have to assure that your website looks and feels like a place these potential clients would like to give business to. Verifying that the websites content is always up to date is a key factor in keeping people engaged with your company. When your company has a strong website, it helps the conversion of visitors turn into customers. Which ultimately creates business growth for your company and brings sales and an increase in revenue.
Engaging your customers
User engagement comes from the ability to peak your viewer's interest. 85% of Americans state they go online on a daily basis, which is important to know when developing how you choose to engage with your customers. A company needs to have solid content that is both informative as well as appealing to the eye, this is essential. There are several ways you can peak interest and increase user engagement.
The use of photos is a great way to increase engagement with customers. Half of the human brain is devoted directly or indirectly to vision, from day one it is our primary sense for understanding the world around us. When a customer can physically see a product or service in action can really spark the client's interest and persuade them to do business with you.
Videos are another way to ensure the user experience is the best it can be. You can post demos or create a series of educational videos that relate to your field. Videos allow you to answer any common customer questions and allows you to put up staff videos to really to ensure that the customer knows you as a company. In a 2018 HubSpot survey, 54% of consumers wanted to see more video content from a brand or business they support.
Keeping your content readable is one of the most important factors in user engagement. The use of white space is used to keep visitors comfortable with reading. Sometimes websites have a lot of great content but displayed in small fonts, which makes it challenging to read. If visitors cannot read your content, they will not be engaged in it.
Where UX fits into the 5 tiers of Content Marketing
SEO: If your website isn't optimized for search engines, your target audience will have a hard time finding your company in the first place. They might not ever run across your site. If you don't conduct traffic on your website, you won't see business. It is tremendously important to make sure you are utilizing SEO effectually and efficiently to get the greatest outcome for your company.
User experience: This is one of the most import areas. Making sure that your customers have an excellent experience when accessing your site is essential, this is where you either spark an interest, or the customer loses interest and decides to take business elsewhere.
Content strategy: Coming up with a plan for the commercial direction is vital. The use of metrics such as visitor numbers to create the content that meets the needs of your target audience, this way you can start achieving the results you desire in a timely fashion.
Content creation: Once you have your strategy in place, it is time to start creating the content. This is where you can create blogs, update existing content, and verify that everything is set up for digital consumption and customer engagement.
Content distribution: Once you have created the top-notch content for your website, then it's time for you to start getting noticed. You can do this by sharing it with the right people by using your social media channels (Twitter, LinkedIn, Facebook) or any other connections that you may have. It's important to make sure you are utilizing all social media platforms at once.
Image source: Shutterstock-715100053