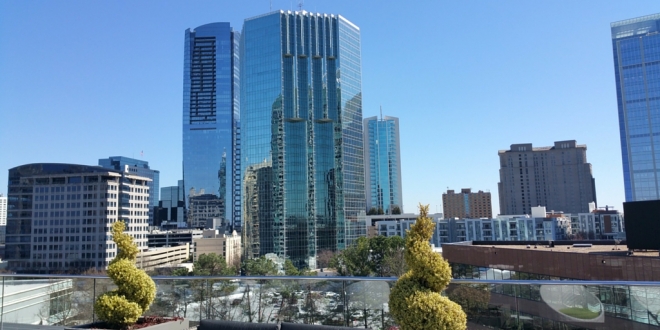 Working In A Tech Incubator
Marketing Eye Atlanta is blessed to be located in the heart of Buckhead in the Atlanta Tech Village (ATV), or as some call it, The Village. With over 100 companies in the building, we are surrounded by great minds, innovative ideas and genuinely cool people.
This open environment breeds creativity within the companies. From the unlimited amount of snacks, to the free beer on tap, to the rooftop lounge, your imagination is sure to flourish within these walls. Not only are we able to network, ATV employees have the opportunity to be mentored and pick the brains of experts in numerous fields and industries. For our type of work, it is important to be in a cultivating environment. From writing blogs, designing a brand, or posting on social, media creativity is at the heart of our business.
When you're working here, no two days are the same. Not only is that an aspect of the Tech Village, but also of agency lifestyle in general. Whether it's a networking event, a chat with a neighbor or a snapchat takeover, everyday is exciting.
One of the best things about tech incubators like The Village is their relaxed environment. While roaming the halls here, you won't see corporate suits, you'll see different variations of business casual. Now we don't fit that mold necessarily, we still pull out of Corporate suits when appropriate.
Recently, tech incubators have become more and more popular across the country. The demand is high to be a part of these innovative environments. For example to have a spot in the Atlanta Tech Village you must join a waitlist. Tours to get an inside peak are done on a regular basis to give outsiders an inside peek to our world.
It is a great privilege to be a part of ATV. We call it home.