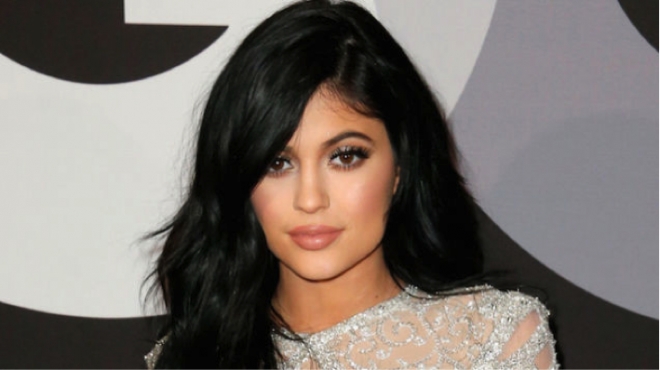 Why Kylie Jenner Is A Marketing Master
Here's a challenge:
Try and scroll through your 'trending' list for an entire week, on any one of your social media platforms, without seeing a Kardashian, a Kardashian-West, or a Jenner. If you succeed, you're either lying to yourself, or you deserve a cookie.
They've been taking over the world for a while now, but there's one member of this multi-million dollar matriarchy that's mastered the art of marketing. Kylie Jenner has been in front of cameras, and thus the world, since she was pre-teen, and while reality television is definitely where her career launched, she helped it blossom all on her own.
But why exactly is she a Marketing Master? Well you clicked on this blog, didn't you?
If you've ever taken a marketing class, you may have heard your professor say that brands fight to be first place in your mind. For example, when you think of crayons, peanut butter, or baby lotion, you probably think of Crayola, Jif, and Johnson & Johnson's respectively. Well, Miss. Jenner has made it so that when you think of lipstick or lip gloss, you think Kylie Lip Kits.
She began by establishing herself before she endorsed or released any products. In business, as in life, your vibe attracts your tribe. Miss. Jenner started with her vibe. Artificial nail tips with intricate designs, daily professional makeup, and trendy designer clothes, coupled with a list of fashion industry leaders as friends, helped establish her credibility. To whom, you ask? Hundreds of millions of young, tech savvy industry followers documenting her every move.
Next she created a niche market, and focused on it. Each of her famous siblings is known for something different; she made herself known for makeup, specifically as it related to her lips. Nearly every time she posts on instagram, snapchat or twitter, and nearly each moment she is filmed or photographed, her makeup looks flawless. She started sharing her tips and became a popular reference in online makeup tutorial videos that promised viewers that they could 'Get the Kylie Jenner look'. What did this do for her brand? It built a buzz. It ensured a customer base for a product that, at this point, hadn't even been released. It solidified her stake in the beauty industry.
Being an expert stakeholder is imperative for one crucial reason: No one wants to buy makeup from someone that looks like they don't know what they're doing.
Then, she launched her own line of "Lip Kits" that included a lip liner, and a matte lipstick. As expected, they sold out online in record time, and they were a hit. But the matte kits were popular with more than just devoted fans; hollywood makeup artists began to use them on their celebrity clients. What do we have here? Endorsements from the trendsetters of Kylie's target market. This may be one of the reasons why the youngest Jenner's products always sell out, each time faster than the last. This is amazing for a celebrity product, or any product, which rarely (if ever) finds this much success.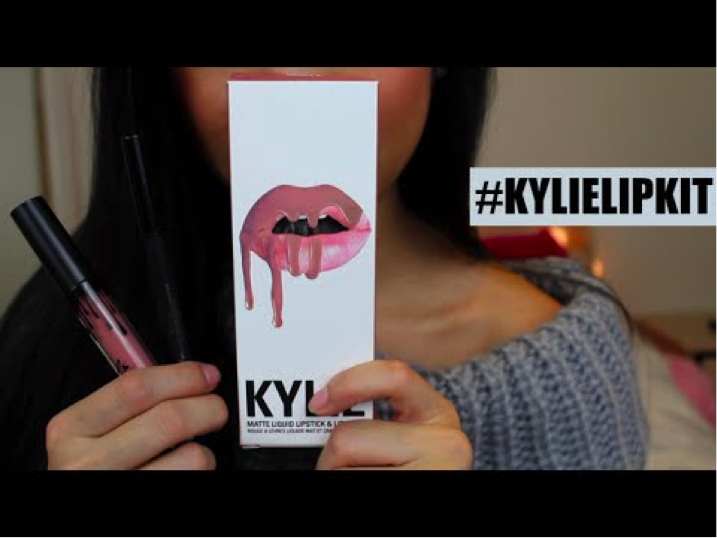 Last, and most importantly, she successfully branded her lip kit into a lifestyle synonymous with luxury. When she released the promos for her latest line of glosses, she included a video. In the video, Kylie is seen with 3 beautiful models driving a Rolls Royce, sporting a Louis Vuitton headscarf, wearing a fur coat and tossing around an exorbitant amount of cash. Now, you may think this is ridiculous, but it's actually genius. Many times when celebrities release their own line of cosmetics, fragrance, clothing, etc. it's branded as being economically priced so that all of us normal people can afford it. Kylie does the exact opposite. Her video, her business' website, and her social media prove that she takes her products and her brand very seriously. Seriously enough to be considered a must have luxury cosmetic.
So there you have it. Somehow, in less than a year, an 18 year old figured out how to dominate an industry that dozens of brands have been competing in for decades. If, like Kylie, you are ready to dominate your industry, please call the Marketing Eye Atlanta office at 404-626-8070, or email us at

This email address is being protected from spambots. You need JavaScript enabled to view it.

.
Written by Zoe Haynes an Intern at Marketing Eye Atlanta