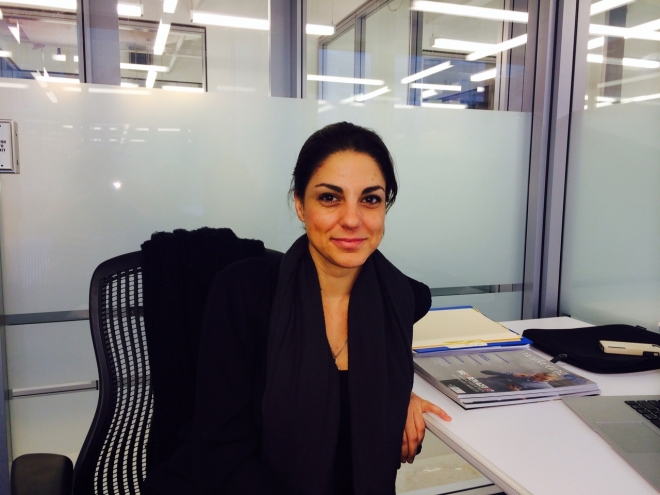 When you're outside the office clique
Landed in Atlanta, and within minutes and I am getting the run-down on what's going on in the office. Clients are happy, new brands are being launched, marketing campaigns executed, clients acquired in January have been on-boarded, moved to a new office within our building because of our continued fast growth and a new employee has started.

It's no secret that our Atlanta team is the highest performing marketing team I have ever worked with. As a team, they are game-changers. They see things that other's don't and communicate creatively and insightfully our clients brands in a way that resonates with their target market.

Winning is part of the culture. Each member doesn't know how to lose. They push each other to perform at a level that blows my mind and are forward thinkers. I never have to ask if something has been done - because it was finished yesterday.


My role with this team is limited. I cannot take credit for their performance nor their inate ability to capture the essence of what a client is trying to achieve and make it happen - always exceeding their expectations.
In just over a year, they have launched many new brands in the market; from concept, to brand creation, logo identity marks, websites, marketing campaigns, public relations, branding, communications, lead generation campaigns, events, tradeshows and marketing automation programs. Not once have they failed to impress me.
As I flit in and flit out of their office, sharing my own experiences from travelling and working with global brands, they always listen, learn and grow from a greater awareness of what companies are doing to promote their goods and services. I can feel how they hold onto my every word - and while for many this may be a compliment, for me it means that they are interested and that one piece of information that they may get from my experiences, becomes another notch on their belts.
The team is tight. Very tight. They LOVE each other. They have each other's back - always. In fact, they have mine. To me it feels like we are Google and just starting out, yet we are a company that is 9 years old. That startup and enthusiastic feel about the business, as it is new to America is so addictive and contagious, and every single person on the team is 'living the dream'.
We kick goals, motivate each other and pick each other up off the floor if someone is having a bad day. It's an amazing experience to be part of and I have never in my 23 years of working experienced anything quite like it. With only 7 people in the office working side by side, we all know everything there is to know about each other.
Then the 8th person comes in... and all of a sudden things need to change. Can we say the things we were so happy to share before? Do we talk about our personal lives? Do we swear? Can we 'tell it how it is'?
Change is hard. When a new person comes in, the environment is different. Not good. Not bad. Just different.
I have walked into this and from the outset my heart pours out to the new girl on the block. She is excited to be here and eager to be part of the team. I hear her typing away frantically in the background and I know that even though she sits in close proximity to her peers, she is still far away.
Do you remember when you started a new school how it felt? I do. I remember feeling isolated and not having any friends until eventually someone came up and talked to me. I know what it is like to try and impress someone, hoping that they will like me more. I know what it is like to not know the things 'they know' and want to, more than you can ever imagine.
Big companies are easier to integrate into, but when you are smaller and your team is so tight and they only accept 110% from everyone around them - it is hard. We all come from different backgrounds and experiences, and sometimes even though we may think our experiences are top-notch, if you sit in an environment like we have in Atlanta, you may feel like you are not quite up to speed or not as good as you thought you were.
That's where the challenge lays. You can either choose to succeed or fail.
If you choose to succeed in a new team, you have to:
Find out the rules of the game and start playing them
Learn to read the other players and work out their strengths and weaknesses
Work out what your weaknesses are in the workforce and do the appropriate study, training, reading or coaching required to come up to speed
Find out what the goals are of the team and make them yours
Realize that no team can win unless every single person is "on the team" and "works to one common goal"
Show passion, committment and desire to be the best
Realize your own potential by pushing your own limits and creating a better version of yourself
Be honest and learn to cold read other team members ensuring that you are better able to adapt to situations
Work harder, faster and smarter than anyone else and earn their respect
If you throw your hands up in the air and give up:
How you do one thing, is how you do all things
Success for you is further away than you will ever be able to see
You have accepted failure as an option
Life is going to keep throwing you curve balls and you are never going to be able to catch it.
In everything we do in life, we have to be challenged in order to experience the greater reward. I hated being the new kid on the block when I was younger and even now, I struggle, so I feel for anyone that has to join an established team or click - but you will find that true future leaders do this, and any obstacle that they come across, they take it on board and learn from the experience - never making the same mistake twice.
Marketing Eye is a fast growth, dynamic company that out-performs the competition day-in, day-out. We are all about winning and pushing boundaries. It's an exciting time in the company's growth and every person has the opportunity to benefit financially and career wise from where we are today and where we hope to be tomorrow.
Are you up for the challenge?