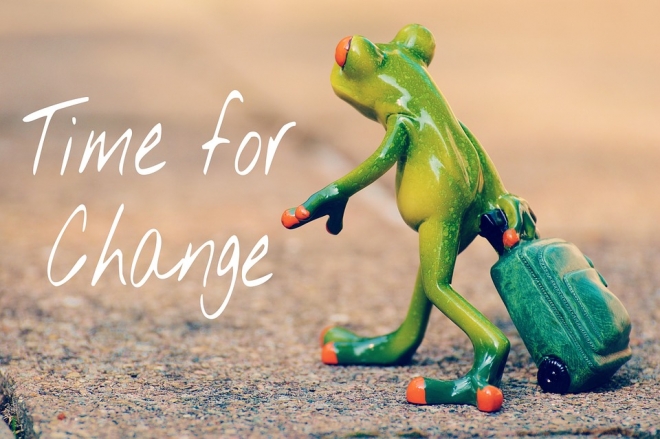 What Can Disruptive Do For You?
Written by Brice Bradshaw
Has your company ever hit a roadblock where it seems as if it has peaked in its' performance? There are a multitude of causes for this to happen to businesses. The following will show you how to keep the ball rolling and drive your business beyond the conceived limits:
1. Employ New Technology
It doesn't matter whether the you own a manufacturing plant or a clothing line, technology is at the forefront of efficiency. It separates those who are willing to take a gamble and leap into unknown territory, or simply stay on the beaten path.
Technology moves like the speed of light, one second we see it and the next it is gone. The one constant in the new age of innovation and technology is that it will forever evolve at an exponential rate. The minute we feel that we have maximized our programs or technologies, we develop more and more, surpassing the old.
This is beneficial to the business owners who will make the jump and continuously explore new divisions of technology and new avenues of processes. Having a technology which is about to or already has broken into the mainstream will cost you upfront, but give you unlimited advantages down the road, such as inventory management, streamlined processing, and most of all quality data.
2. Diversify Your Office
Sometimes, in fact many times, businesses accrue a stockpile of employees so similar that they are almost robotic in manner and work flow. This can be great on an assembly line, where tasks are delegated and enforced strictly. However, for many businesses it will instill an environment which encourages Group Think.
By Group Think, we are referring to
the practice of thinking or making decisions as a group in a way that discourages creativity or individual responsibility. As you can imagine, when this occurs it causes everyone to go with the flow and to not challenge themselves to think outside the box. They are simply satisfied with a general agreement in the workplace as adequate.
Shifting the dynamics of your work environment with different personalities and skillsets is the biggest asset that a company can possess. Even though it will from time to time cause great strife among the differing ideologies and perspectives, it will ensure that there will be no loss of creative challenging, given proper supervision of course.
3. Reinvent Yourself and Your Brand
Consumers and clients alike are always looking for what is fresh and new, what is intriguing and different, and what is ultimately better and game-changing. This is something natural to the chemistry of all humans. We always seek something that appeals to our inside explorer.
Beyond personal gain, we search for new because it gives us a sense of liveliness. If you walk the same road every day, it will get boring and your brain will push you to look for a new road. This is the very reason why businesses have to reinvent themselves.
With it being in our nature to be fickle, it is wise for many companies to refresh themselves from time to time. Now this doesn't mean that you have to completely wipe the slate clean. Obviously if you have a successful business you wouldn't want to turn a 180 and leave your loyal customers in the dust.
On the other hand, ensuring that your current and prospective customers know that you are the industry leader and you are the one ahead of the curve is imperative to securing the relationship and partnership for years to come. Building a progressive culture is the only true way to protect your business success, and it starts with having the right people, technology, and company vision.
Disruptive change isn't easy, but it will give you the competitive edge that can be the difference maker for your business for decades to come.
Let Marketing Eye give you the disruptive edge that you have been searching for and take your company to its' maximum potential.