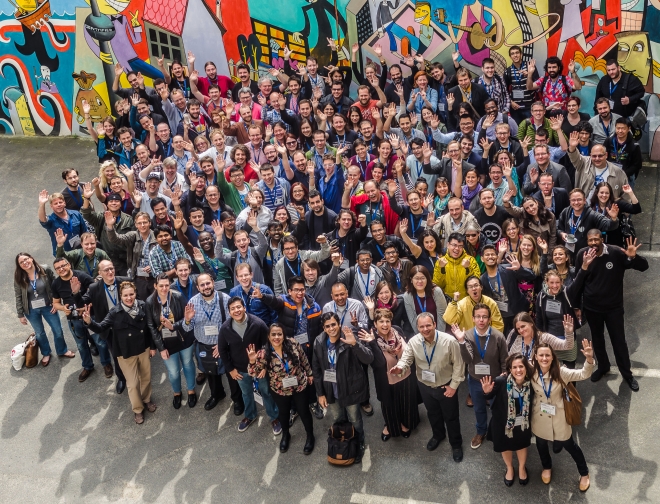 The Influence Of Young Talent
Written by Brice Bradshaw
In 2017, the intricacy of using technology in any field has spiked dramatically. While we realize that it's challenging for everyone across the board to stay on par with it, we understand that the younger generations definitely have a leg up on the other generations. Let's take a look at why a young office, especially in marketing, can be a major game-changer and an asset in your competitive field.
For example, I am a Millennial who grew up right on the cusp of the technology boom. The internet, computer, and mobile device industries were in full bloom. Although I did not have my own cell phone until my final year of high school and my first laptop until my first year of college, I was introduced to these technologies at a young age.
While my parents on the other hand, grew up with wired phones and nearly inexistent computer access. This instantly became an advantage for the younger generations because it is already ingrained in our brains from an early age, so to speak.
Even if we are learning an entirely new phone, computer, or program, we are able to adapt to it's settings more organically than that of older generations. This is simply due to the exposure and generational curve.
Wit that being said, wouldn't you want your marketing office to be comprised of individuals whose lives revolve around technology? Our office is made up of mostly younger individuals, which actually serves as an advantage for our clients.
We bring a young and fresh flare to marketing, using the latest trends and newest technology. This allows for faster working proficiency and better results. Our clients routinely say that we are the premiere social media and digital marketing team around. Whether it involves
website development
,
social media
, or graphic design, we have a very unique approach to marketing our clients.
With a young office, you can be sure that they bring a fresh, inventive, and trendy approach to your marketing efforts that will separate you from the crowd.
Keep your marketing trendy,
contact us
today to kickstart your marketing outlook for 2017 into the right gear.