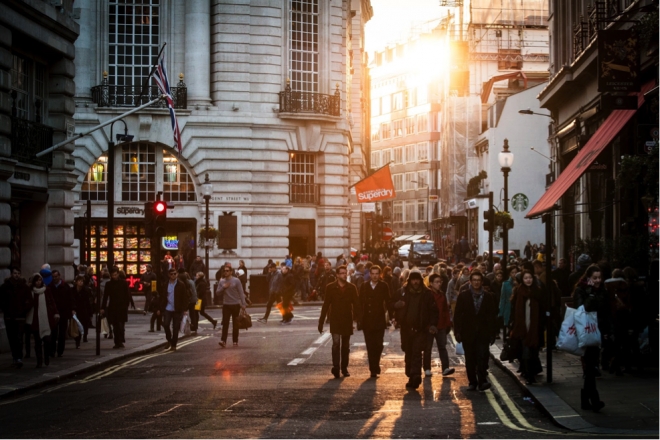 #MinoritiesMatter in Marketing
Have you ever picked up a magazine and counted the amount of faces in it that looked like yours? Have you ever walked by a store, peering in the windows to try and find a model larger than a size 6? Or maybe you've leafed through a catalog trying to find people that at least
seem
like you?
When businesses include people in their advertisements, most often, they are trying to portray their customer's ideal, as opposed to their ideal customer. In other words, they appeal to the person you want to be, as opposed to the person you are. For a long time now, consumer's ideals have been shaped by societal expectations and social cues. Thanks to minorities, that is beginning to change.
In 2012, Gap showed its support for the LGBT community through its "Love Comes In Every Shade" campaign. In 2015, Dove encouraged women to "Love Your Curls" (and in 2016 "Love Your Hair") in support of the natural hair movement. And in early 2016, for the first time, the cover of the Sports Illustrated Swimsuit edition was graced by a plus-size model. Why is this important?
When a customer looks at a product advertisement, they immediately start to picture themselves using the product. It's harder for them to do that, if they never see anyone that even resembles them. For example, women of color, until recently, rarely saw models of color featured in cosmetic ads. Many also found it nearly impossible to find makeup that matched their skin tone. Why is this a problem? In the cosmetics industry especially, customers want to feel beautiful. When cosmetics companies fail to include their broad spectrum of users in their ads, they are essentially communicating that there is only one way to be beautiful, thus alienating a huge portion of consumers.
Many times the question has been asked, "why not include plus-sized models?" and the answer has been "nobody wants to be plus-sized," and, while being overweight is not a goal for a lot of us, it
is
a reality for many. In the beginning of 2016, the average American woman was 5'3, and weighed 166 lbs with a 37'' waist, and the average American man was 5'9, and weighed 195 lbs with a 39'' waist. While these numbers have increased over the past few decades, what
hasn't
changed is the average adult's desire to feel wanted. Not all plus-sized people are overweight. And hey, big people need love too.
Though size and race are two things most agree shouldn't matter, the more controversial topic is same-sex marriage. In 2015, the Supreme Court ruled that same-sex couples can marry in the United States and while many agree with the decision, nearly just as many, either in public or in private, disagree. In a perfect world, there would be no disagreement and everyone would see each other as equals. In the real world, hate groups exist pledging violence against those that don't look like them, bullies make it their mission to criticize those that don't look like everyone else, and terrorists take it upon themselves to murder the innocent, simply because of who they love. In controversial situations, it's hard for businesses to take a stand without abandoning some part of their target market, but when two roads diverge in a yellow wood, firms should pave a third.
Like Gap, firms should find a way to show their full support of minority communities while staying true to the essence of the corporation, whether that be beauty, fashion, family, community or love. While this is easier said than done, it is necessary that companies remember that minorities provide capital, and it is imperative for minorities to remember to use their voices. The only reason any of the aforementioned marketing changes have occurred is because minorities spoke up, now it's time for everyone else to chime in.
If you're ready to represent your customers well, and appeal to a wide array of possible consumers, please call the Marketing Eye Atlanta office at 404-626-8070, or email us at

This email address is being protected from spambots. You need JavaScript enabled to view it.

.
Written by Zoe Haynes an Intern at Marketing Eye Atlanta