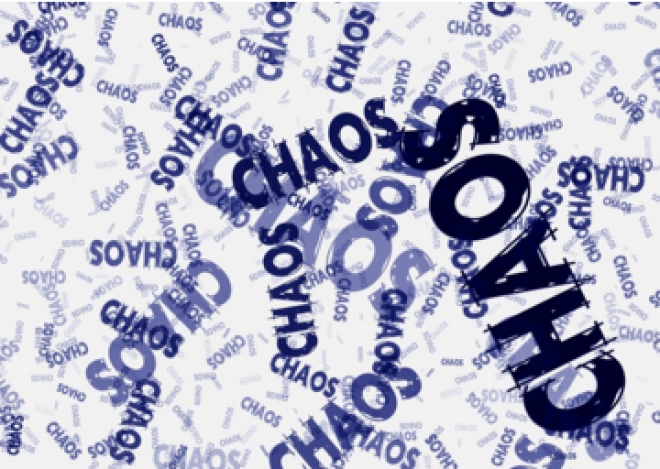 We all set goals, and strive to make the most of our time. You however, you exceed expectations. You are organized, you are punctual, a true hard worker and then your car shuts down. Your identity gets stolen during the peak of tax season, the plumbing in your home is depleting uncontrollably and your love life conveniently decides to crumble.
Oh how tempting it is to lay in bed in fetal position and compose symphonies of self-pity, but your boss just texted to inform you that your deadlines just got moved forward.
It's easy to call this a series of unfortunate events, but in all reality, it's just called life.
Chaos is inevitable but manageable nonetheless.
First step. Stop everything.
The concept of a good woosah is often underestimated, but it is so very crucial. Nothing can be achieved if your mind is overwhelmed. Prevent an anxiety attack and find your happy place. Eat it, watch it, listen to it, whatever provides serenity, dwell in it. In tough times, positivity is key and the driving force to success.Once you have found your inner peace and an optimistic outlook, it's time to get busy.
Prioritize
Whatever your method, creating to-do lists, or jotting notes down in a calendar, write your specific goals in order of importance for each day. Once written, refrain from even thinking about the next problem until it's actually time to address it. This may sound easier said than done, but it allows your mind the creativity to problem solve for one issue at a time. It's important to be realistic with these goals. Accomplishing multiple small goals is way more rewarding than spending an entire day chewing on an enormous bite of a task.
Sustenance
So by now, you're successfully powering through your daily agenda, utilizing every single hour to regain control of your spiralling life right? WRONG! In times of stress and chaos, you need to take care of your body now more than ever. Sleep, eat, drink water, listen to your favorite playlist or watch an episode of your favorite show, then get back to work. I can't imagine working with heavy eyes and an empty stomach. The balance of a health body and mind is vital to completing your micromanaged goals.
Self-Praise
Things aren't perfectly back on track, not like perfection exists anyway, but you got the plumbing repaired and you deserve praise and acknowledgement for every task completed. Never rob yourself of a well deserved pat on the back. Don't seek it in others, self approval is imperative to overcoming life's obstacles. Focus on what you have accomplished to motivate you to complete what''s ahead.
So, you got this. Hang in there buddy.

Written by Jaye Gardner Intern at Marketing Eye Atlanta