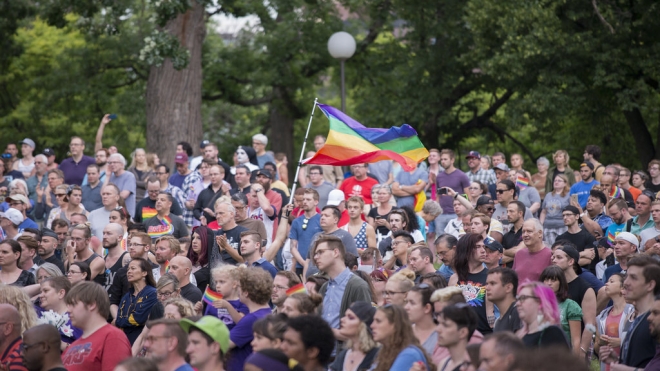 In Times Of Tragedy, Our Country Unites
In times of tragedy, our country unites. The Orlando shooting, classified as the deadliest mass shooting in the US has been mourned by people all over the nation. Glued to our TV's, computers we all watched as this tragedy unfolded. In times like these it is important as a marketer to be certain you comment/ recognize the situation delicately. You don't want to be perceived as insensitive or as ignoring the current issues. Pay attention to how others have reacted and use your influence in a positive way.
Immediately following this tragedy, people fled to the internet specifically social media. Through trending hashtags and posts people were able to follow the developments of this event and express their condolences to a wide audience in a speedy manner. Celebrities amongst others used these platforms as a way to show they cared. Lady Gaga following the vigil she hosted turned to social media using the hashtags #UnitedAsHumans and #UnitedAsFriends to increase awareness and support for the LGBT community. Her powerful words resonated with so many people through this tweet she posted yesterday, "
We can always count on one another's pain to remind us what strength is al
l about.
#UnitedAsHumans
#UnitedAsFriends
." Though this one tweet she received 51K likes and over 23K retweets. The power of this platform is remarkable way to show compassion.
Companies like Disney and Chick fil A did their part in giving back and show their support. Disney donated 1 million dollars to the OrlandoOne fund, while Chick fil A reversed the sunday hours in Orlando to feed the volunteers. Both of these companies did not choose to take these actions based on publicity, but chose to take these actions because it was the right thing to do. The reaction was greatly accepted by the public and these companies are all over the media. These good deeds did not go unnoticed.
Buildings around the world from the Empire State Building to the Eiffel tower have honored this catastrophic event. These iconic landmarks have been lit in rainbow colors to honor all of the victims and their families. Overall, these actions have helped raise brand awareness for the LGBT community. It is a simple action that goes a long way in showing support for this tragedy.
In times like these let's forget about our differences and unite as a country. It is through small actions such as posting on social media, or staying open another day that broaden the reach of our awareness and support of such a sad tragedy. Be aware of your influence and use it in a positive way.