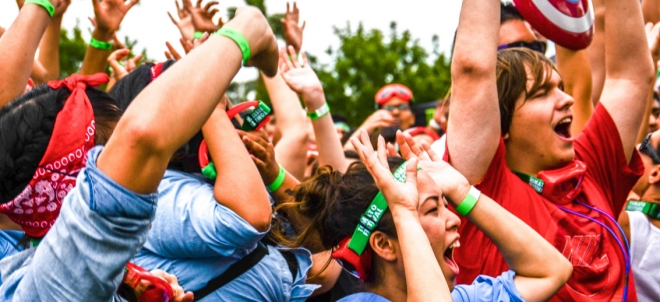 Here Is What's Happening In Atlanta
Hey Atlanta! Have you always wondered what to do now that the long workday/ work week has ended? Are you someone who wants to go out, but doesn't know where to go? Look no further we at Marketing Eye have created a fun filled MUST DO Top 10 Atlanta event guide. So put that remote down, get off your couch, and get ready to have some fun!
1.
Atlanta Hawks Vs. Miami Heat
- Friday, February 19th
Come cheer on your favorite NBA team The Atlanta Hawks live at Philips Arena! These basketball games are always a great time and a fun event for everyone in your party. So #BeTrueToAtlanta and come out and support your Atlanta Hawks basketball team. Game starts at 8PM and ticket prices are budget friendly.
2.
Sips Under The Sea
- Friday, February 26th
Are you looking for a night full of glitz and glam? Then the Georgia Aquarium is your place to be be on Friday, February 26th. The Georgia Aquarium is hosting a Glamorous pre-Oscar cocktail party for ages 21 . So put on your best hollywood red carpet attire and prepare for a swanky night of live music, cocktails, and food.
3.
Supercross Live at the Georgia Dome
- Saturday, February 27th
Put on your favorite pair of ripped jeans and graphic tee and prepare to get rowdy! Located at the Georgia Dome, this adrenaline-fueled experience is one that is not to be missed. Supercross live at the Georgia dome, features action packed performances, such as flips, tricks, and daredevil stunts.The event kicks off at 6:30 PM.
4.
Atlanta Brunch Festival
- Saturday, March 5th
Atlanta recognizes that atlantans love brunch! So they're throwing a brunch festival Saturday, March 5th from 12PM to 5PM in Historic fourth ward park. The event will feature ATL's best brunch foods, bloody marys, beer and wine. With your price of admission you get 1 food ticket and 1 drink ticket, and any additional food is $3 and any additional drinks are $5.
5.
Atlanta St. Patrick's Day Parade
- Saturday, March 12th
Celebrate your irish heritage at the 134th annual Atlanta St. Patrick's parade. Conveniently located in Midtown from Noon to 1:30PM. This exciting historical event features
clowns, floats, bands, Bagpipe & Drum Corps, dancers, drill teams, and much more. Just don't forget to wear green!
6.
Baconfest 2016
- Saturday, March 26th
The most highly anticipated festival in atlanta this season is Baconfest! The bottomless bacon admission ticket into this festival gets you unlimited game time, unlimited beer and of course unlimited bacon! The 16th annual 21 & Up Bacon festival is located just off Edgewood Avenue in Old Fourth Ward from 1PM to 6PM. So come eat all the bacon your little heart desires!
7.
Spring Festival on Ponce
- Saturday and Sunday, April 2nd- 3rd
The Spring Arts and Crafts Festival on Ponce will feature over a hundred of amazing artists. This is an amazing opportunity so shop for one of a kind art pieces. This is two day event is set in the historic, Olmsted Linear Park. The Festival hours are from 10AM to 6PM Saturday and 11 AM to 6PM on Sunday.
8.
Tomato Fight
- Saturday, April 16th
Have you always wanted to be a part of a food fight? Well now is your chance! Atlanta's biggest tomato food fight is coming to Turner field Saturday, April 16th. Your price of admission includes 2016 T-Shirt, headband, finisher Medal, runner bib, fake mustache, fake tattoos and all the tomatoes you can throw! Be sure to arrive early, the fight kicks off at 9am sharp!
9.
SweetWater 420 Fest
- Friday, Saturday, and Sunday April 22nd- 24th
SweetWater 420 Fest is an entertaining, weekend long, action packed, fun filled experience! This event features a 5K Run, artist vendors, live concerts from world famous musicians, comedy shows, and of course the amazing SweetWater craft beer. The 420 Fest kicks off Friday, April 22nd at 4pm.
10.
Taco Festival
- Sunday, May 1st
Hey Atlanta! Let's taco bout Atlanta's 1st taco festival! Come to Candler Park, Sunday, May 1st for a delicious feast of tacos, tacos, and more TACOS! And If tacos really aren't your thing (something's wrong with you) then head over to the "Experience Tequila" tent. There will also be local bands, lucha libre
wrestling, beer, gringo bingo, and salsa dancing.