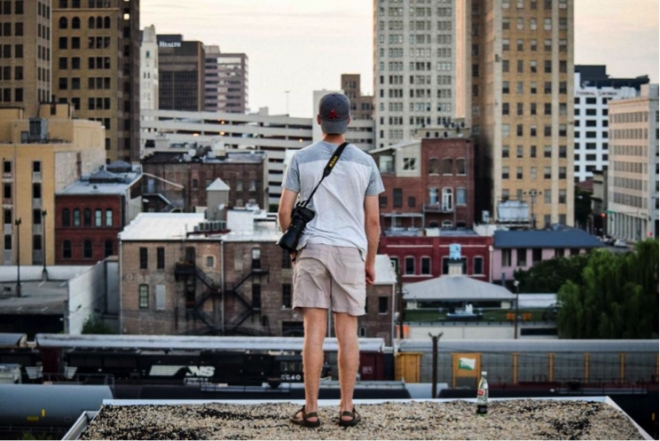 When it comes to working, so many people are stuck doing a job they don't even enjoy. It's hard when you are in college and all of a sudden have to decide what you want to do for the rest of your life. You think about money first, then maybe what you were good at in high school (math, science, writing, etc.), and that's about all you have to go off of.
Colleges try to give you that first year to figure out what you want to do by having you take "core classes," giving you a little taste of everything. You take a science, math, art, and English class and from those you are supposed to get an idea of what your so called "passion" is. However, these classes are just a broad overview of the subjects and many students still don't have a clue about what they want to pursue. So now what?
Well the advisors try to help you narrow it down and by the second semester of your sophomore year, you must declare your major. So you start to think about where you can make some good money. Unfortunately, money doesn't guarantee happiness. This may be a big reason why some people really hate what they do.
Passion is defined as a strong amorous feeling or desire. Finding your passion in life can be difficult. And it's okay if it doesn't happen when you are in high school or college. However, when you do find your passion don't ignore it and if you are lucky enough to find it early on, chase after it. They can come in many forms, you could love sports or art or hiking. You never know.
Whatever it may be, there is always a way to get into a career that involves your passion. You could be sports writer, teach art history, or open a hiking store. Involving what you love in your everyday job can boost your satisfaction and make you proud of what you do. And if you do discover your passion a little later in life, there is always time to fight for it. And hey, you may actually have a little money now to do so. But when you love what you do, it really in shows in your work and people really notice.
If you are passionate about your job and need some help with the marketing, give our Marketing Eye Atlanta office a call at 404-626-8070 or send us an email at
This email address is being protected from spambots. You need JavaScript enabled to view it.
.



Written by Ariana Przybyszewski Intern at Marketing Eye Atlanta