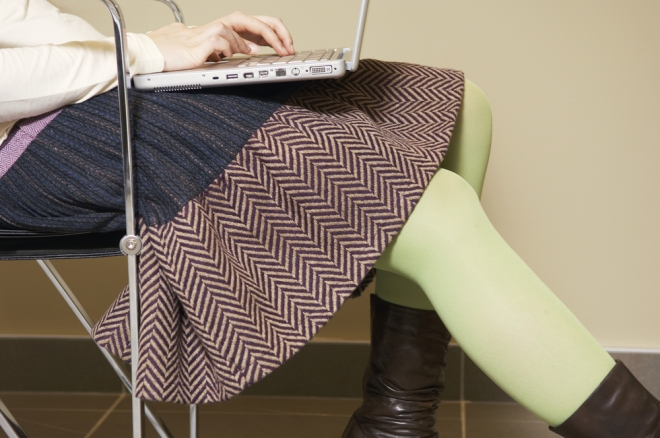 Don't discount me because I'm a millennial
Written by Madison Jostol
Although I am very young, that in no way represents limited capabilities. Sure, with age comes responsibility, experience and wisdom, but for me drive and ambition are inherent. And this is true of many other millennials I know.
I am not saying that Gen Y make better employees or leaders, all I'm saying is that they should not be disregarded when their date of birth is revealed. It is cliché to say 'age is just a number' but in many cases, this stands true.
Bringing a mixture of ages into your business can create a dynamic, encouraging and thriving company culture as well as improve the work you do internally and externally.
Here are five reasons why I, like my millennial counterparts, should not be overlooked:
1.
I'm still a sponge
– I am constantly learning from every experience and have a thirst to stay educated and ahead of the game.
2.
I bring a fresh set of eyes
– I will bring a fresh point of view to the table and am not afraid to challenge tradition.
3.
I'm tech savvy
– let's face it, technology is taking over businesses in all industries and my generation knows it inside and out.
4.
I'm an innovator
– This is the age of the startup, where professionals are trained to think outside of the box.
5.
I am motivated to get ahead
– I have a resume, reputation and personal brand to build so you better believe I'm going to give it my all.
Poised to succeed
As a young professional, I have to walk into meetings with the confidence and poise of someone twice my age.
I am challenged to prove myself in order to gain someone's trust and onboard new clients.
I have found that if people only see me on paper, they are hesitant, yet once I get in front of them and they hear what I have to say it's a different story. Mellissah Smith has taken me under her wing and I have been in marketing bootcamp, learning the ins and outs of the business. I am completely capable and comfortable running a client's marketing department.
Expanding Marketing Eye to Seattle has given me a new pride for my age.
While it is sometimes seen as a disadvantage, I am prepared to prove those who doubt me wrong.
This isn't just true for me. A handful of my Marketing Eye colleagues are kicking ass simply because they are driven, ask the right questions, and are always looking to improve both themselves and the business.
Millennials have a lot to offer and sometimes all it takes is a quick conversation to understand how much they may be able to benefit your business.