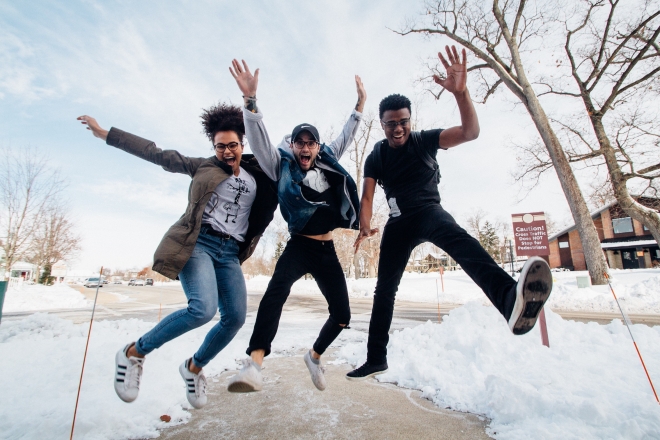 Do what you're good at and passionate about
Re-thinking how we do business and why we do business has been an exciting adventure. The fact that we realized that we have been a little laid back with a lot of things, has been an eye-opener. We all are committed as a team in Atlanta to build the business to heights that we never imagined possible and we are all going to do that by thinking differently - and often.

Part of this process is that we are more aggressive in the market in acquiring clients with businesses that we are passionate about and can add the most value to. That means we are working in industry sectors like technology, professional services, health, manufacturing, logistics and FMCG - utilizing our extensive experience and new ways of marketing, to accelerate the growth of our clients.
On the recruitment front, we allow people to join our team who want to do what they love and are passionate about, and then we give them a really, really long leash to challenge themselves, learn new skills and share their experiences.
Each team member has a voice, and we encourage them to use it.
They know that if they come into the workplace with a desire to do a job that they love, they will in turn be better at understanding what our clients are trying to achieve in their business, and be able to steer all marketing efforts in the right direction.
Passionate employees make good employees. We empower people to be themselves and always understand what their personal purpose is, and that of the clients. Collaboration is key to building a clients brand and generating leads that help build their businesses and ability to succeed.
There are many ways to ensure that you find people on your team are there doing what they love:
Ask them the question: "Do you love your job?"
Are they engaged in conversation with other team members?
Do they enjoy speaking to their clients?
Do they bring new things to the table?
Are they smiling often?
Is coming to work a pain or pleasure?
It's not just about employee engagement. It is about ensuring that your employees are doing what they love and nurturing their ability to think outside the box, explore new ideas and keep life interesting from 9 to 5. That long leash needs to give them the reign they need to see what is possible. Their goals should be aligned to the team's goals and every person is responsible for ensuring that each and every team member has a great experience at work. If someone is not ok, then we each play a role in pepping them up and improving their day.