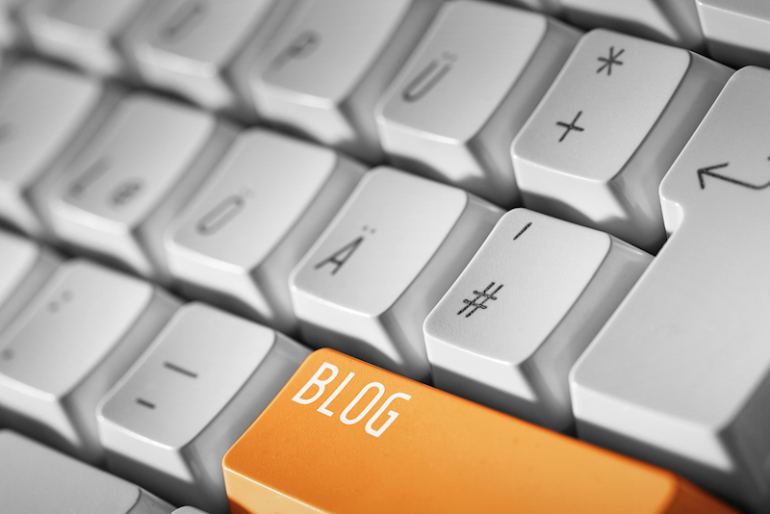 Crafting Compelling Content: A Guide to B2B Blog Writing
A blog is a wonderful tool for strengthening SEO strategy by improving website visibility to search engines. According to HubSpot, having blogs on the website tends to increase up to 434% more indexed pages. In addition, B2B blogs also assist companies in actively engaging with target audiences.
Numerous companies struggle to harness the potential of blogs effectively. According to a survey conducted by Orbit Media, a mere 21% of respondents recognized that their blogs fell short of their performance expectations. The primary cause of blog underperformance is a lack of purposeful and substantial content. To gain inclusion in Google's database, your blog must meet Google's criteria as 'original content that provides value to users'. Secondly, poorly organized blogs hinder search engines from organizing and indexing your blog pages, resulting in them not appearing in search results.
Creating impactful blog material that search engines can index and resonate with your target B2B audience has become a vital competence for B2B marketers. This article offers a systematic roadmap for producing top-tier, meticulously organized B2B blog content that holds significance for your intended audience. It also delves into strategies for integrating data and cultivating a uniform brand voice, both of which play pivotal roles in advancing your success in the realm of B2B blog writing.
Comprehending Your Audience: The Cornerstone of Captivating Content
The first step of your B2B blog writing process is to gain a deep understanding of your target audience. To craft a blog that resonates with your audience, it's crucial to have a deep understanding of your target audience—questions like "Who are they?", "How can you effectively engage with them?", and "What are their pain points?" need thoughtful consideration. The art of creating compelling content starts with identifying the target audience, their pain points – Particular challenges encountered by existing or potential customers in the market – and the solutions that they are seeking. As a result, you can craft a blog that empathises with your audience and addresses their specific needs.
To execute an effective content strategy, it's crucial to embrace a two-fold strategy. First and foremost, thorough research is essential. This entails exploring your target audience's industry, the ongoing trends within it, and the larger context that influences their business environment. By gaining a deep understanding of their ecosystem, you can position your content to not only inform but also inspire valuable insights and provoke thought.
Subsequently, actively connecting with your audience through surveys, feedback channels, and interactive platforms becomes immensely meaningful. When you solicit their viewpoints, feedback, and suggestions, it achieves two significant outcomes: it fosters a sense of inclusion, and it elicits perspectives that research alone may not uncover. This ongoing dialogue guarantees the flexibility of your content strategy and aligns it with the evolving preferences and requirements of your audience. Through this mutual interaction, your content strategy not only remains robust but also astutely adapts to the ever-changing trends and desires of your audience.
Data-Driven Decision Making: Elevating your content
Data plays an important role in the B2B landscape. By backing up your point with relevant and high-quality data, you can strengthen your arguments as well as provide your target audience with valuable insights. Investigating industry reports, case studies, and surveys is an effective way that you can collect valuable data. Data-driven content will showcase your dedication to assisting your target audience by providing valuable insights.
Structuring Your Content for Impact
Effectively structuring your blog content plays a crucial role in keeping your audience engaged. Research indicates that poor website design results in 90% of website visitors leaving without reading the content. An organized and reader-friendly layout enhances the overall reading experience, encompassing the following elements:
Captivating Introduction:
Start with an engaging introduction that succinctly outlines the current situation and the specific problem the blog intends to tackle.
Problem Clarification:
Clearly define the challenges your target audience is facing, demonstrating your in-depth understanding of the issue.
Supporting Data and Insights:
Strengthen your points with pertinent data and statistics to enhance the credibility of your content.
Offering Solutions:
Introduce a roadmap for finding solutions and making implementations more manageable for your audience. Notably, research shows that 90% of bloggers improved readability by incorporating images into their blogs.
Call-to-Action (CTA):
Wrap up with a compelling CTA, encouraging engagement through sharing, commenting, or exploring additional helpful resources. It's worth mentioning that including a backlink to a reputable website can also boost your search engine rankings.
Addressing Pain Points and Providing Practical Solutions
Moving to the next stage of B2B blog writing revolves around addressing issues effectively. This phase is crucial as it has the potential to convert website visitors into customers while also boosting website engagement.
Employ your audience's terminology to discuss their concerns:
To bolster the credibility of your solution, demonstrate your understanding and respect for their situation by delving into the issues within their industry and using the language they are familiar with.
Identify the key decision-makers involved in the challenges:
Sometimes, your audience may not be the sole decision-makers. Therefore, suggesting potential stakeholders who could influence the problem-solving process can be helpful.
Create a well-structured, step-by-step guide:
Offering a clear and organized strategy that is easy to follow can be a powerful tool to assist your audience in effectively addressing their problems.
In doing so, your blog transforms into a valuable resource, offering expert advice, best practices, and guidance for tackling these challenges. This positioning establishes your brand as a reliable partner, providing practical and valuable solutions.
Consistent Brand Voice: Establishing a Strong Identity
All communication manners implemented in marketing strategy including blogs will be an extension of your brand's identity. Ensuring consistency in terms of brand voice across B2B blog writing is imperative to maintain a cohesive and recognisable presence. The selected tone, style, and messaging should align with the brand's mission and vision. Consistency in brand voice will promote familiarity and trust among the target audience, and enhance connection with them on a deeper level.
The art of creating compelling B2B blog content includes gaining a deep understanding of your audience, focusing on solving their pain points and committing to offering practical solutions. In addition, a well-organised structure of content, effective incorporation of data-driven insights as well and consistency of brand voice communicated across published blogs are key factors to be successful on your B2B blog writing journey.