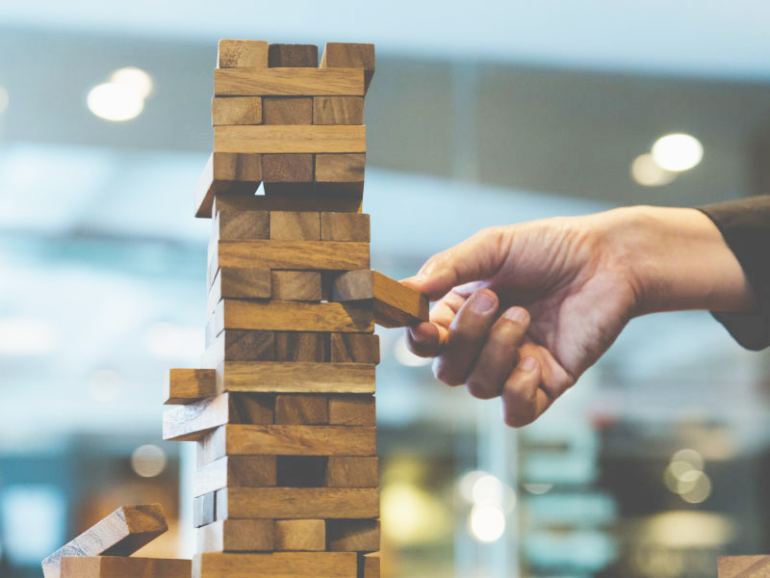 Calculated Risks: Navigating the Fine Line between Bold Marketing and Risk Aversion
The business world is often compared to a game of chess; the same could be said for marketing. Every move can advance your position or leave you vulnerable to your competition. Taking risks is an inherent part of marketing, but the key is to take calculated risks with a high chance of success.
Bold marketing and risk aversion represent two opposite approaches to marketing. Proactive marketing involves taking risks and trying out new and untested marketing strategies; this approach often requires companies to be creative and innovative, taking advantage of emerging trends and technologies to make significant impacts.
On the other hand, risk aversion involves minimizing risk by sticking to tried-and-true marketing strategies that have worked in the past. This approach prioritizes stability and consistency over innovation and can be less risky and less likely to generate significant results. Ultimately, the choice between these two approaches depends on a company's goals, resources, and appetite for risk.
Here are tips on how to navigate the fine line between bold marketing and risk aversion:
Identify the Benefits and Drawbacks of Risk Taking
When it comes to marketing, taking risks can be a great way to stand out from the competition and create a memorable brand identity. However, it's critical to consider the potential drawbacks of taking risks, such as the possibility of negative feedback or damage to your brand reputation.
In marketing, the key to successful risk-taking, is to make calculated decisions. This means analyzing a particular strategy's potential benefits and drawbacks and determining whether the potential rewards outweigh the potential risks.
How to Make Calculated Marketing Decisions
You can take several steps to make calculated marketing decisions that balance the benefits of taking risks with the need to avoid potential negative consequences.
Define your target audience

Before making any marketing decisions, it's essential to understand your target audience and what motivates them. This helps you determine whether a particular marketing tactic will resonate with them and ultimately drive engagement and conversions.
For instance, let's say you are a company that sells luxury watches. Your target audience may be affluent individuals who value quality and craftsmanship. By understanding this demographic's values and motivations, you can create a marketing campaign that highlights the superior quality and attention to detail in your watches, rather than focusing on price or discounts. This approach is more likely to appeal to this audience and generate sales compared to a marketing campaign that focuses on lower prices or promotions.
Conduct market research

Market research can help identify potential opportunities and risks associated with a particular marketing tactic. By analyzing data from past campaigns, surveying customers, and monitoring industry trends, companies can identify potential opportunities and risks associated with a particular marketing tactic. By surveying customers, businesses can gain a better understanding of their needs, preferences, and pain points, which can be used to tailor marketing campaigns to better meet their needs.
Develop a risk management plan

A risk management plan is a vital tool for businesses looking to navigate the challenges of today's ever-changing business landscape. By identifying potential risks and taking proactive steps to mitigate them, companies can minimize the impact of unforeseen events and maintain business continuity.
A risk management plan involves developing a comprehensive strategy for identifying and addressing potential risks that could arise during business operations. This can include everything from negative feedback or a drop in sales to more significant risks, such as natural disasters or cybersecurity breaches.
Test and measure

Businesses must first test it and measure the effectiveness of a marketing strategy before implementation. This can help identify potential issues before they become significant problems and assist in adjusting as needed.
One of the most critical aspects of a risk management plan is developing contingency plans for possible adverse outcomes. These plans outline specific actions businesses can take in response to potential risks, such as adjusting marketing strategies or shifting production priorities.
Navigating the Fine Line
Navigating the fine line between bold marketing and risk aversion requires a delicate balance of creativity, strategic thinking, and risk management. While taking risks can lead to great rewards, it's critical to approach them in a calculated way that minimizes potential negative consequences.
One way to strike this balance is to focus on long-term goals rather than short-term gains. This means taking a strategic approach to marketing that focuses on building a solid brand identity and long-term customer relationships rather than immediate sales. Another method is to focus on testing and measuring. By testing new marketing tactics on a small scale and measuring their effectiveness, brands can identify potential risks and make adjustments before rolling out a full-scale campaign.
Taking calculated risks in marketing can be the key to unlocking success and establishing a unique brand identity. However, this must be approached strategically and in an informed manner, with careful consideration given to potential risks and benefits.
By conducting thorough research, developing a risk management plan, and continually testing and measuring new marketing tactics, businesses can walk the fine line between bold marketing and risk aversion, effectively navigating the complexities of the market to achieve sustainable growth and long-term success. Ultimately, it is the ability to strike this delicate balance that will set brands apart, capturing the attention and loyalty of audiences and achieving their full potential in an ever-changing marketplace.