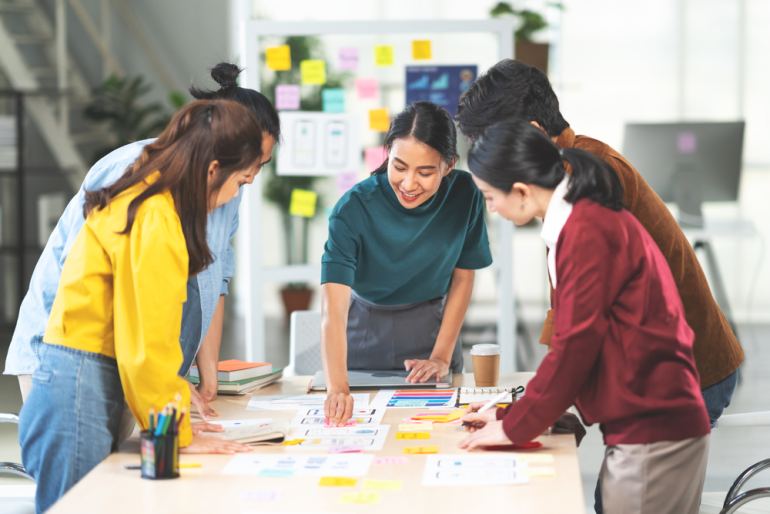 Becoming a Professional Marketing Consultant: The Key Elements
Becoming a Professional Marketing Consultant has gained significant traction in recent times. As businesses delve into the complexities of digital marketing, this profession has garnered a lot of attention. It likely appeals to individuals as it opens opportunities to be creative, create strategies and engage with visionary mentors.
While the idea of crafting brand narratives, designing innovative campaigns and connecting with diverse audiences across platforms is wonderful, success as a Marketing Consultant demands more than just creativity. It requires honed skills, from data analysis and trend interpretation to staying updated on the evolving digital landscape. Let's delve into five critical aspects that will help you establish yourself as a trusted and effective marketing consultant.
Structure:
Clear Strategy: Develop a clear and comprehensive marketing strategy for your clients. Start by understanding their goals, target audience and unique selling points. Create a strategy to align with their specific needs and objectives.
Detailed Plans: Create detailed marketing plans that outline the steps, timelines and resources required to execute the strategy. These plans act as guidelines for both you and your clients.
Measurable Objectives: Set measurable goals and key performance indicators (KPIs) to track the success of your campaigns. Review and adjust your strategies based on performance data regularly.
Time Management:
Prioritisation: Learn to prioritise tasks based on urgency and importance. Effective time management is crucial for meeting deadlines and delivering results to clients within the designated time frame.
Effective Planning: Use tools like calendars, to-do lists and project management software to organise your workload and manage your time. Allocate a specific number of hours for research, planning, execution and reporting.
Adaptability: Be flexible and prepared to adjust your schedule to accommodate unexpected client needs or urgent issues.
Attention to Detail:
Thorough Research: Invest time in researching your clients' industries, competitors and target markets. Attention to detail in research will help you identify opportunities and challenges.
Quality Control: Make sure that all marketing materials, from content to design, meet high-quality standards. Typos, inaccuracies, or design flaws can damage your credibility and that's the last thing you want.
Data Accuracy: Precision in data collection and analysis is highly important for making informed marketing decisions. Avoid even the smallest errors in data that can lead to incorrect conclusions.
Professionalism:
Effective Communication: Make sure you're keeping the communication open and clear with your clients. Listen actively, provide regular updates and address their concerns as soon as possible.
Ethical Practices: Uphold ethical standards in marketing, respecting privacy, copyrights and advertising regulations. The top priority should be to establish trust with your clients and you can do that with transparency and honesty.
Dress and Demeanor: Present yourself professionally in both appearance and behaviour. Keep in mind, first impressions matter, especially in client meetings and presentations.
Technology:
Stay Current: Keep up-to-date with the latest marketing technologies, tools and trends. The marketing industry changes rapidly, and staying current ensures your strategies remain effective and relevant.
Utilise Tools: Optimise marketing automation, analytics and project management software to streamline your work processes. These tools can help you work more efficiently and provide better results.
Digital Presence: Establish a strong online presence, through a professional website and active engagement on relevant social media platforms. Your online presence can attract clients, represent your expertise and keep them up-to-date.
Becoming a professional marketing consultant is a continuous journey of learning, adapting and refining your skills. If you are dedicated to doing that, nothing can stop you from growing and making a mark in this vibrant industry that offers something for everyone.