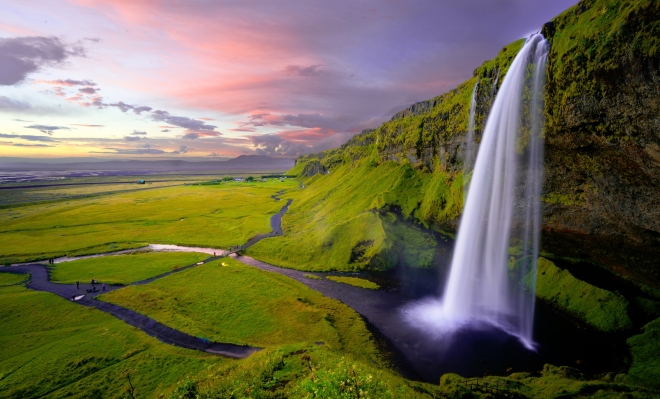 5 Ways you can be a more successful entrepreneur in 2017
It's almost time to clock off for the year, and start a new one. Are you ready? In Chinese custom, they clean their houses and life so that they can start a new year fresh. In business, it's not too different. If you really want to make the most of the new year, finish off everything that hasn't been completed and clean your house and find a new way of doing business in 2017.
I am a strong believer in 'new years'. Starting afresh and believing that anything is possible even if the year before wasn't quite what you had hoped it would be.
Entrepreneurs minds never stop running, but a really good, experienced entrepreneur that has their business in order knows that this is the perfect time to switch off, don't check emails and put away any technology that isn't just for enjoyment. If you are truly able to do this, you are most probably working 'on' the business, and not 'in' the business.

While it is hard to pretend that we have it all sorted as entrepreneurs, there are a few tips that I have that will make you a better entrepreneur in 2017, and while they are basic, if you follow it, I want an email back saying what you achieved at the end of the year.
Start fresh:

Make sure you have had a healthy week sometime over the holidays where you cleansed your body, led a healthy lifestyle and did exercise. Yoga is great or even skiing or running. This healthy body, healthy mind approach will help you take a second look over your business strategy when you are back at your desk, and make sure it's on-point, innovative, and with the right KPI's to achieve the goals you have set out for your business.
Focus on the "fun factor":

Life is getting too serious and so is the entire world. How did this happen? Many Europeans have it right when they live self sufficient lives by growing their own food and working only as much as they have to to live, while enjoying people company and family. Offices are so set on making money especially if you are in a big company, that "fun" is often contrived rather than something that is spontaneous and authentic. What is it that your team sees as fun? How can you spontaneously ensure that they have fun when they least expect it? What tools can you put in place so that it is part of their mandate while still allowing them to do their jobs and keep the business on track? Do you occasionally act silly or have a laugh with your team? Do they know the real you? Are you friends first and the boss second, while still keeping that professional line - and that does not mean hanging with them on weekends. It means caring about how they are personally.
Mess up the seating plan:

This is proven to improve performance, even that of your own. However your office is planned, start the new year with a messed up seating plan by moving things around, and move people around. Make that part of a regular strategy so people are not sitting with the same people year on year and they are getting a fresh start multiple times throughout the year by moving desks and space.
Pre-schedule one-on-one time with all staff off-site

to get to know them better and what they want out of their jobs and life. Find out how you can assist them getting to where they want to be whether it's with your company or someone elses. Maybe they too want to be an entrepreneur, so why not show them the way they can achieve that goal? Through out staff appraisals and instead have the conversation that needs to be had.
Vision boards:

If you don't have a vision board for yourself for the year with pretty pictures, words, poems, quotes, holiday destinations etc., that you look at each day, how does it become a reality. Same for your team. Give them all frames as a gift so they can do their own vision boards for the new year on what they hope to achieve. You will be surprised by how inspired they will become.
2017 has so much opportunity for every entrepreneur. The world is changing and with it we are being forced to be more innovative in our approach. It is forcing entrepreneurs to think differently, and be more disruptive - which is a good thing. Put your best foot forward and start the new year fresh.

Image by Robert Lukeman www.unsplash.com