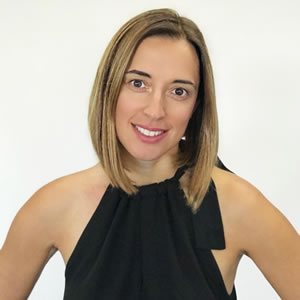 Marketing Director
Senior Marketing Consultant Christina Kortesis has over 15 years' experience in marketing, promotions, events, sponsorships, internal and external communications, direct mail, sales, online, campaign and brand management in both local and international markets. Christina is skilled in identifying new business opportunities and can provide valuable knowledge and advice to any client looking to do business in the Asia Pacific region.
Christina has worked with a number of small to medium sized technology and professional services companies. Her role at Marketing Eye involves business development and marketing, an accumulation of experience that benefits every small business that she works with. Backed by a team of creatives and online technology experts, Christina ensures that the cost effective marketing programs she develops are in line with the individual businesses lead generation and sales objectives.
Formerly the Asia Pacific Marketing Manager for Interact Commerce Corporation (now Sage), Christina Kortesis is a Senior Marketing Eye Consultant with high-level expertise in:
Technology
CRM
Transport
Professional services
Telecommunications
Her background across SME's and experience in marketing and business development help to deliver cost effective results driven marketing solutions to the businesses she works with. Christina heads up a team of talented marketers in the Marketing Eye Melbourne office, providing marketing consulting advice and counsel to some of Australia's fastest growing companies.
For more information on how Christina Kortesis can help your small business, why not
contact us
today!