Brice Bradshaw - Marketing Executive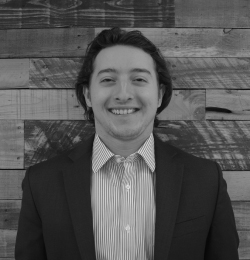 Brice is a passionate, entrepreneurial-led professional who comes from a diverse work background in sales, marketing, consulting and HVAC contracting. His well-rounded understanding of different cultural environments, leadership and organizational roles, both big and small, has empowered Brice to continuously grow and adapt in the ever changing landscape of marketing.
He is a graduate of Augusta University where he studied marketing and advertising. This allowed him to incorporate a myriad of experiences and transform them into a creative career with endless possibilities. Brice loves the opportunity to have a positive impact on his clients and the wonderful team at Marketing Eye.
If you would like to get in touch with Brice about the culture of Marketing Eye and how our services can benefit your business, please
contact us
.
Quick links
Latest Blogs
A callout to me personally via Twitter direct message has led to a position as a panellist on a two-hour television show on Friday nights on Sky Television, a Rupert Murdoch owned station. Sky TV is not dissimilar to Fox…

Read more...

Your brand is what someone thinks of your business. It encompasses every aspect of the brand experience, before, during and after an interaction. The soul of your business is so much more. It's living and breathing every single second inside every…

Read more...