Amber Perry - Marketing Executive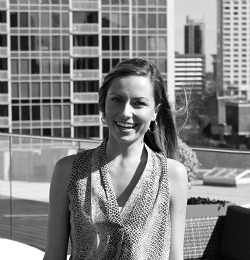 Amber is a vibrant young lady who came from a spirited military family where she experienced different cultures and from there her wanderlust grew.
She is a graduate of The University of Georgia where she studied advertising and marketing. This allowed her to take the menagerie of experiences and parlay them into a creative career with endless possibilities. Amber enjoys working at Marketing Eye and loves making a positive impact on her clients at Marketing Eye.
If you would like to speak with Amber about how Marketing Eye's services can benefit your business, please
contact us
.
Quick links
Latest Blogs
Enjoying your job seems to be a luxury among the masses, and we can all agree that it shouldn't be. Spending 40+ hours a week at a place you loathe is hardly a way to live life, yet so many…

Read more...

Decoding SEO is more complicated than ever, and if your company relies solely on organic traffic, you might be in trouble. There is an online battle for space in Google search results, and if you aren't aware, you will lose.

Read more...