Amber Perry - Marketing Executive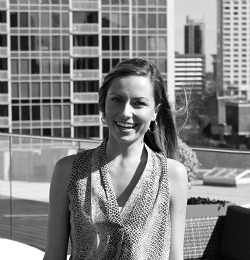 Amber is a vibrant young lady who came from a spirited military family where she experienced different cultures and from there her wanderlust grew.
She is a graduate of The University of Georgia where she studied advertising and marketing. This allowed her to take the menagerie of experiences and parlay them into a creative career with endless possibilities. Amber enjoys working at Marketing Eye and loves making a positive impact on her clients at Marketing Eye.
If you would like to speak with Amber about how Marketing Eye's services can benefit your business, please
contact us
.
Quick links
Latest Blogs
Valentine's Day is traditionally all about showing that special someone how much they mean to you. You shower them with chocolate and love letters, maybe you even take them to a fancy dinner in the city. Oh, I can feel…

Read more...

I talk to a variety of different business owners daily. From entrepreneurs to Healthcare CEO's, Founders of new technology startups; no matter who I talk to I see the same hesitation when it comes to marketing. You understand the importance…

Read more...